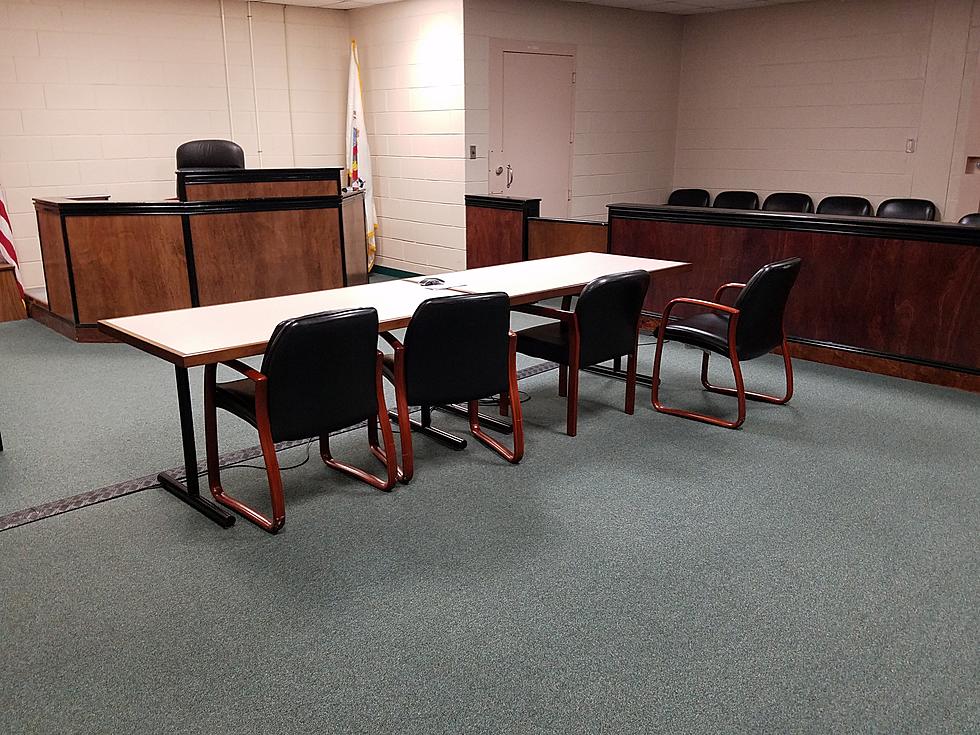 New Jersey tax preparer gets 18-months for helping clients file falsified tax returns
Court room at the Monmouth County Correctional Institute. (Vin Ebenau, Townsquare Media New Jersey)
It's not a good practice, in fact it's flat out illegal to help your clients file false tax returns if your a tax preparer/accountant and certainly not a legal practice for anyone to take part in.
A Pennsylvania man who does his tax preparing in Newark just found that out.
Listen to Vin Ebenau mornings on Townsquare Media Jersey Shore Radio Stations, email him news tips here, and download our free app.
It'll be 18-months in prison for Sylvain Dienhoue, 53, of Tobyhanna, Pennsylvania who helps his clients filing those illegal returns so they could get bigger refunds, Acting U.S. Attorney Rachael A. Honig announced on Tuesday.
Dienhoue previously pleaded guilty to an indictment charging him with three counts of aiding and assisting in the preparation of false and fraudulent tax returns.
Attorney Honig said that in court all the details of his scheme were laid out including that he worked at Cadi's Multi Services in Newark and helped a lot of clients try and cheat the IRS.
"He knowingly and willfully aided and assisted in the preparation of 44 fraudulent tax returns on behalf of clients for the tax years 2014 through 2016. Dienhoue used fabricated and inflated figures, including expenses and itemized deductions, in order to generate inflated refunds."
Dienhoue will be under one year of supervised release after his 18-months in prison are served and he must also pay restitution of $237,738 and is no longer allowed to prepare taxes on anyones behalf.
The government is represented by Assistant U.S. Attorney Samantha C. Fasanello of the U.S. Attorney's Office's Criminal Division in Newark.
Defense counsel: Keith Hirschorn Esq., Hoboken, New Jersey.
Trending News Now
Top Trending News stories at the Jersey Shore.