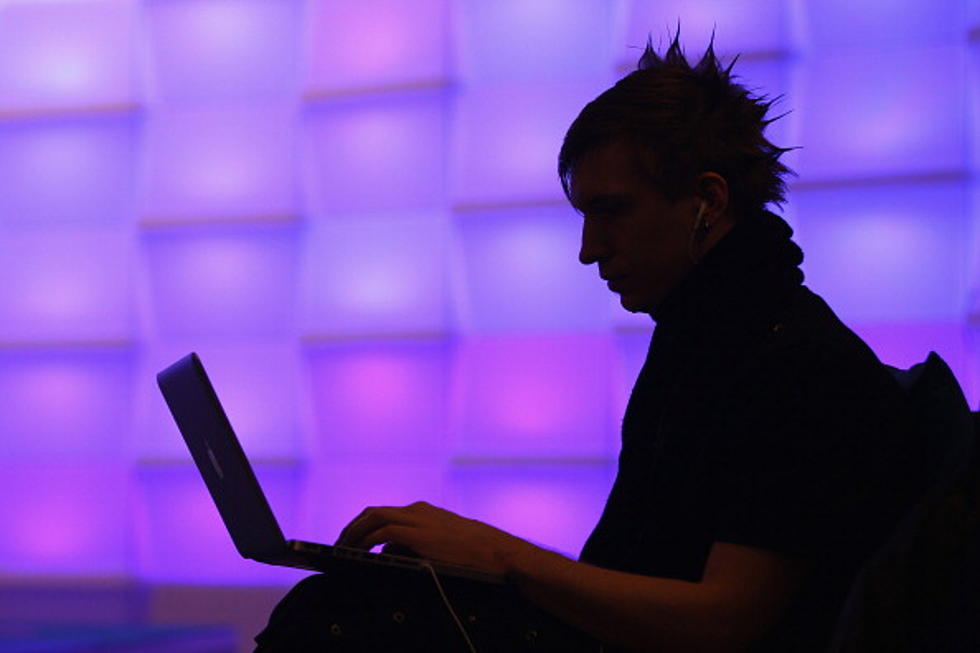 Middlesex online car scam leader awaits 10-year sentence
Getty Images
The admitted leader of a car-theft ring that operated through Craigslist can expect a 10-year prison term at his January sentencing.
Luther Lewis, 39, of Piscataway, took guilty pleas to second-degree charges of laeing an auto theft netowrk and conpsiracy to commit theft by deception, according to the office of New Jersey Attorney General Christopher Porrino, which did not elaborate as to whether the sentence includes any deduction for time served.
Lewis is the eighth defendant to plead guilty to charges, and one of three who were the focus, of a widespread probe called Operation Title Flip, which led to charges against 16 suspects.
Justinas Vaitoska, 40, of Palm Beach Gardens, FL, pleaded guilty in May to second-degree conspiracy to commit theft by deception and to third-degree theft and bad checks in proceedings for a separate bank fraud conspiracy probe. New Jersey prosecutors are recommending seven years in prison.
Tyisha Brantley, 37, of Scotch Plains, faces a first-degree count or promotion of organized street crime, a second-degree charge of leading an auto theft network, and several other charges, authorities said. State investigators last month filed new counts in an alleged separate attempt to steal $240,000 from an Internet-based loan company.
Defendants who entered guilty pleas to various third- and fourth-degree chages, and disorderly persons offenses, include Nikisha Goodman, 29, of Avenel; Deborah Rodgers, 33, of Carteret; Nakita Savage, 29, and Tassan Howard, 33, of Newark; Javairia Jihad, 29, of East Orange; Stephen Hester, 29, of Orange; and Milagros Jimenez, 55, of Haines City, FL.
Two defendants have yet to face charges. Six entered pre-trial intervention, the program that allows first-time offenders to avoid prosecution and have charges dismissed, under certain conditions.
The grand jury indictment of August 2016 held them responsible for conning online sellers of 10-high-end vehicles, paying with worthless checks, then quickly re-selling the cars to dealerships.
Investigators estimated the value of the cars, including a BMW X5, Mercedes Benz E-350, and Jeep Grand Cheroikee, at $248,650. They alleged that ring members pulled in $107,250 in profits.
Masquerading as prospective buyers, defendants gave unwitting sellers fake or stolen identification and counterfeit Bank of America cashier's checks, then took the keys and titles, authorities said.
They usually arranged late-day transactions, to prevent buyers from immediately depositing or cashing checks in their banks. They found out that the checks were worthless later, and false i-d blurred the trail back to them, authorities said.
In the interim, others involved in the scam took titles to NJ Motor Vehicle Commission offices for transfers, then bring the cars to dealerships and sell them for cash. Intermediaries earned between $300 and $1,000 per vehicle, investigators said.
Lewis's attorney, Michael Weiss, negotiated the plea agreement with Deputy Attorneys General Colin Keiffer and Kelly Levy.
The investigation, coordinated by NJ Division of Criminal Justice Detective Sergeant Jarek Pyrzanowski and Detective Matthew Strong, Union County Prosecutor's Office Detective Ryan Kirsh, Civil Investigator Gregory Nolan and Administrative Analyst Terry Worthington, entailed law enforcement personnel from Point Pleasant, Toms River, Sayreville, South Amboy, Woodbridge, Linden, Wharton, Edison, the New Jersey Motor Vehicle Commission, National Insurance Crime Bureau, Florida Department of Law Enforcement, Hillsborough County and Palm Beach County Sheriff's Offices, and Fort Lauderdale police.
Charges are accusations. Defendants are presumed innocent unless, and until, found guilty in a court of law..