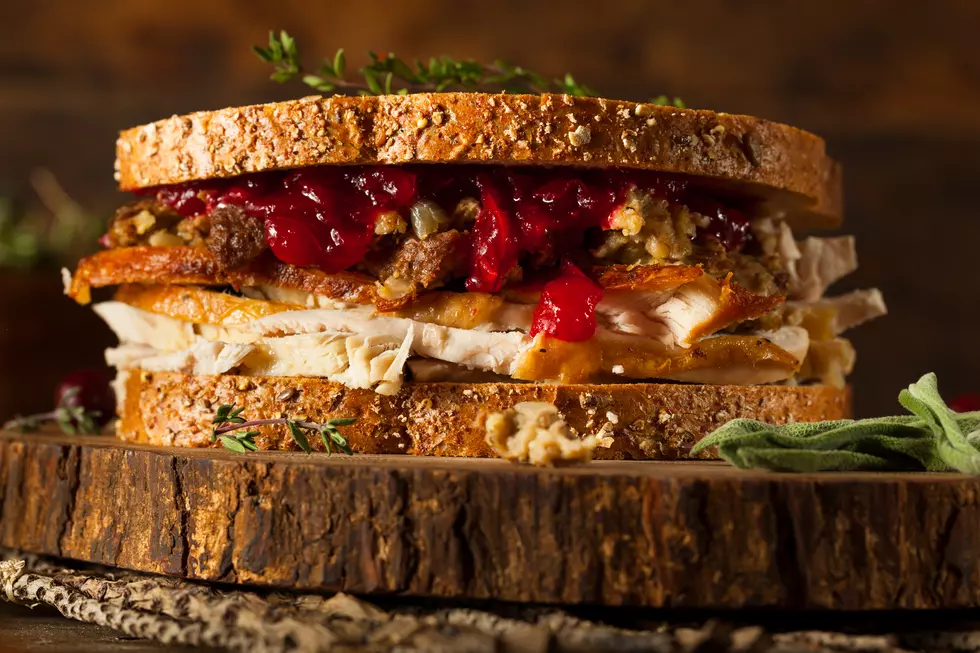 Make Ross' Leftover Thanksgiving Sandwich from Friends
bhofack2
Nothing tops Thanksgiving dinner - except having leftovers when all is said and done.
Many people love turning their Thanksgiving leftovers into a sandwich - and that always makes me think of Ross' Turkey Moist Maker Sandwich from Friends (though I wish he would have given it a different name because the word moist freaks me out). I went searching for the recipe online and saw that "Dinner then Dessert" has it on their website.
You'll have most of the ingredients available on Friday morning - turkey breast, stuffing, cranberry sauce. Click here to view the full recipe.
Hopefully, you'll actually get to enjoy your sandwich, unlike poor Ross.