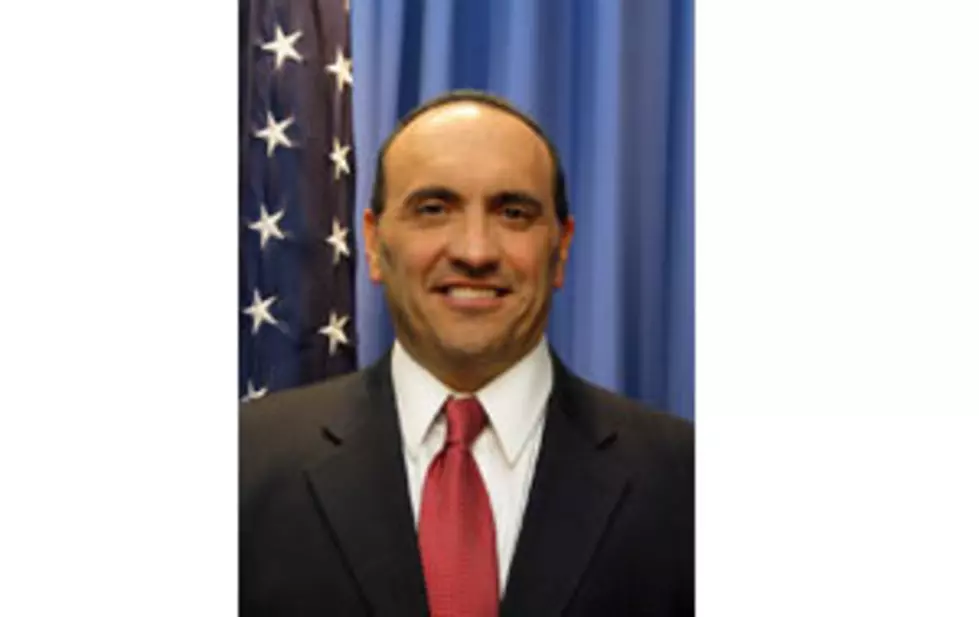 Monmouth County Freeholders Look to Help Municipalites Recover
Monmouth County Freeholder Thomas Arnone (Monmouth County)
Monmouth County's new Freeholder Director expects challenges in the new year because of superstorm Sandy.
Freeholder Director Tom Arnone says some towns may need to undergo a complete revaluaton because of the storm's impact on the tax base caused by the loss of houses and businesses. Arnone believes the county's aggressive shared services and economic development programs have given them a head start in surviving.
"Shared services and economic development are all going to come into place big on this because that's the only way municipalites and the county are going to be able to continue to offer the services that they do now."
Arnone says the Board will be looking at ways they can assist municipalities so that the total cost of providing services don't fall on existing homeowners.
Promoting local tourism is another the way the county is hoping to help its 53 communities succeed economically this summer. Arnone says he's sent letters to local Mayors letting them know the Board of Choosen Freeholders are committed to amping up its in-house Public Relations "because tourism is huge for Monmouth County." He says "people think that tourism is just what's right there on the shore but there's tourism through Monmouth Racetrack and many other areas that bring in revenue to the county and to the residents and to the businesses."
He says he's also planning to hold a roundtable some time in February with local officials to get their thoughts on how the county can help them promote their attractions.
Arnone says this year they'll continue to try and keep its infrastructure solid and they want to continue to move forward with giving the services that they have but they also know they have to make the county affordable.