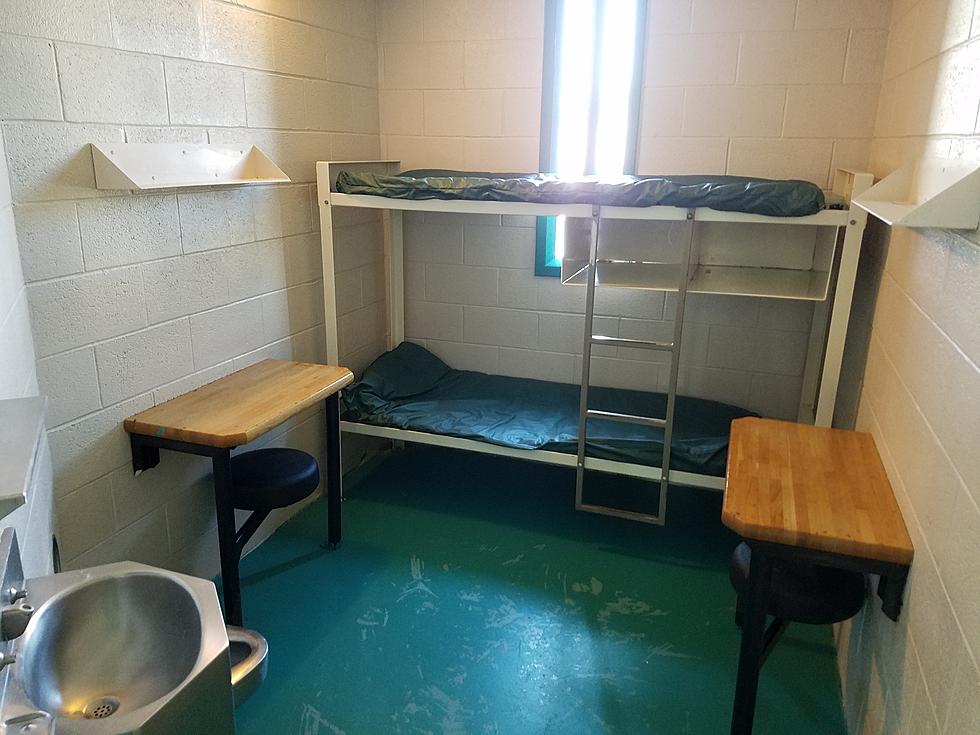 Long Branch woman who admitted to raping a toddler, receives prison sentence
Prison cell at the Monmouth County Correctional Institute. (Vin Ebenau, Townsquare Media New Jersey)
A Long Branch woman who previously admitted to sexually assaulting a toddler will head to prison for 35-years for planning and carrying out the attack along with an accomplice in 2017.
Listen to Vin Ebenau mornings on Townsquare Media Jersey Shore Radio Stations, email him news tips here, and download our free app.
On Monday, Acting Monmouth County Prosecutor Lori Linskey announced that 35-year old Olga Diaz, 35, must also serve 33½ years of the prison sentence before becoming eligible for parole, in accordance with New Jersey's Jessica Lunsford Act and No Early Release Act.
Diaz and her accomplice, 37-year old Mauricio Leon of Bloomfield (who was sentenced to 25-years in prison), committed the sexual acts against the child on June 16, 2017 when an eyewitness went to Long Branch Police telling them he saw the heinous act take place, something he spotted through a window outside a Seaview Avenue apartment unit.
Diaz was arrested that day and Leon a week later, but by members of the U.S. Marshals Service in Fort Lee.
In pleading guilty, Diaz admitted in court she and Leon planned out the sexual assault over text messages and then she said she also took nude photographs of the 5-year old child (who she knew) the day before the assault and then a video of her sexually assaulting the toddler before Leon came over and the two of them assaulted the child together and then Diaz sent the pictures and video to Leon using her cell phone.
Police recovered text messages, images, and video.
"The depths of depravity necessary for two people to plan and commit a crime of this nature together against a helpless child are both beyond the capacity of the English language to suitably articulate and beyond the capacity of human comprehension to adequately understand," Acting Prosecutor Linskey said in a statement. "There is no place in any civilized society for anyone capable of such acts."
In court, Diaz admitted and plead guilty to two counts of Aggravated Sexual Assault of a Child and one count of Endangering the Welfare of a Child in April of 2021.
Diaz is being sentenced 25 years for the sexual assaults and additional 10 years for the endangering charge which will be served consecutively, bringing her to the age of 64 before she is eligible for parole.
When she is released, Diaz will be required to register under Megan's Law and placed on Parole Supervision for Life.
Leon was sentenced in 2019 to 25 years on first-degree Aggravated Sexual Assault and third-degree Possession of Child Pornography.
This case was handled by Monmouth County Assistant Prosecutors Tara Wilson and Julia Alonso.
Diaz was represented by Al Kapin, Esq., of West Orange.
Leon was represented by Michael Kuhns, Esq., of Lawrenceville.
New Jersey's most disgraceful child predators and accused predators