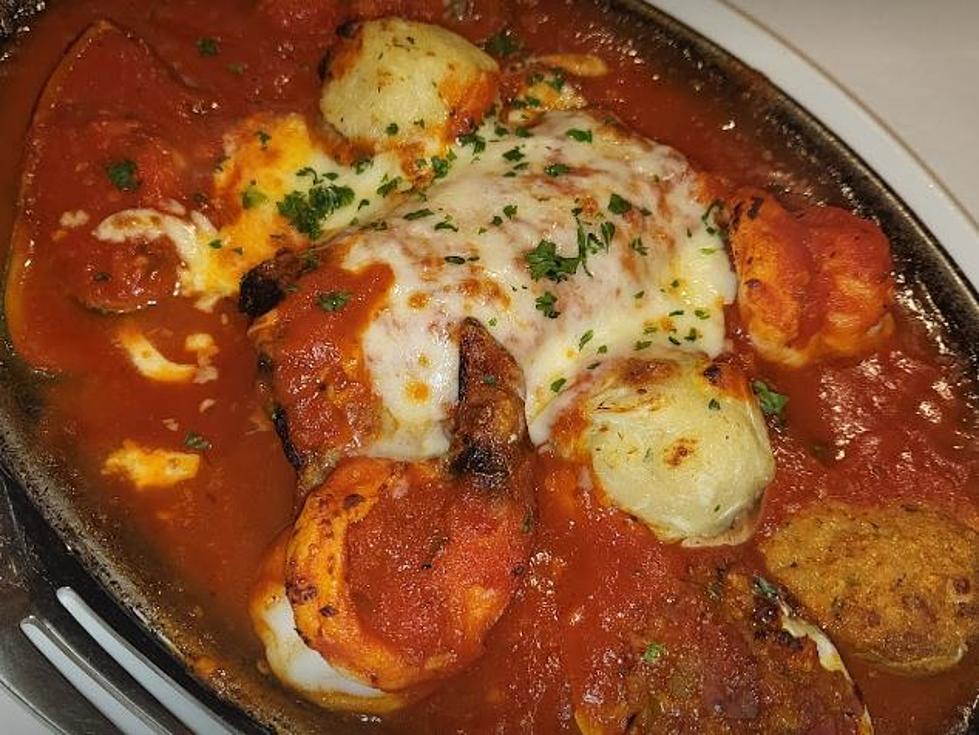 This Is One Thing You Desperately Need To Try And Eat In Monmouth County, NJ
Jimmy's - Google Maps
"I am going to Cousin Jimmy's, and we are going to eat at Jimmy's."
I hosted my cousin Eric and his girlfriend Marissa the other night. We started the night with a few drinks at my place in Belmar and then we made our way into Asbury Park.
When someone tells me they have never been to Jimmy's, I make sure I bring them to Jimmy's. I love Jimmy's Italian Restaurant and I think everyone should eat at this place at least once. It's safe to say this Monmouth County restaurant will forever be a Jersey Shore landmark. Most importantly, there is one thing you desperately need to try at Jimmy's. Details below!
Everything on the menu at Jimmy's is delicious. The appetizers, the pastas, the entrées, the pizza, the dessert...everything is tremendous. Plus, the experience alone is a reason to go. Jimmy's is one of a kind. You simply feel the authentic old-school Italian vibe. This place is easily one of the best Italian restaurants in New Jersey. Do you agree?!
Anyway, the one thing you desperately need to try and eat on the menu... It's not the pizza, it's not the pasta, it's not the seafood. It's something that goes great with all of those meals. I am talking about the spicy marinara sauce! Goodness gracious, I could have sat there and dipped bread in the spicy sauce all night long. I felt like a "gavone" walking out of there. When you order at Jimmy's, make sure you ask for a side of the spicy sauce. You won't regret it! P.S. - I love Asbury Park! Check out the 15 places I am most thankful for in Asbury Park. See below!
15 Perfect Spots To Spend Time At This Summer In Asbury Park
Top 15 Monmouth County Italian Restaurants For The Best Meatballs