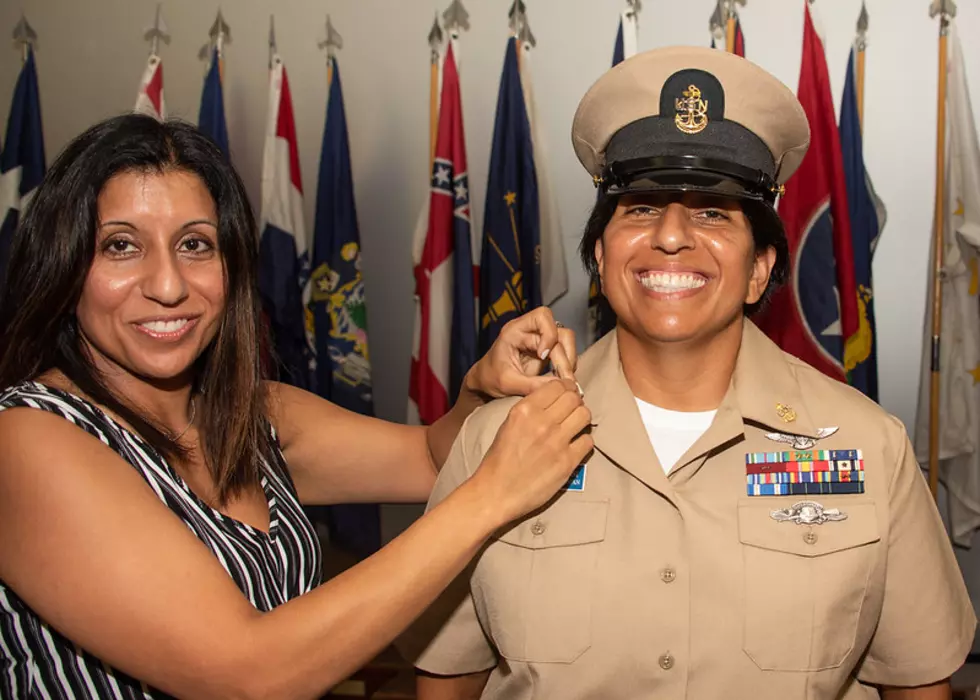 Jackson's Aliya Younossi is our Warrior of the Week
(U.S. Navy photo by Mass Communication Specialist 3rd Class Ange Olivier Clement/Released
Congratulations to Jackson's Aliya Younossi, our Warrior of the Week for the week of October 7th, 2019.

NAVAL AIR FACILITY ATSUGI, Japan (Sept. 13, 2019) Chief Aviation Electronics Technician Aliya Younossi, from Jackson, N.J., receives her anchors from her twin sister during a chief pinning ceremony at Naval Air Facility (NAF) Atsugi's Cinema 77. A total of 35 Chief Petty Officers from NAF Atsugi and tenant commands received their anchors and combination covers during the ceremony. (U.S. Navy photo by Mass Communication Specialist 3rd Class Ange Olivier Clement/Released
Congratulations to Aliya Younossi, our Warrior of the Week.
Do you know a deserving past or present military member? Nominate them now. Every Military Monday, we'll share one of the nominations and honor that person as our Warrior of the Week.
More from Townsquare Media: