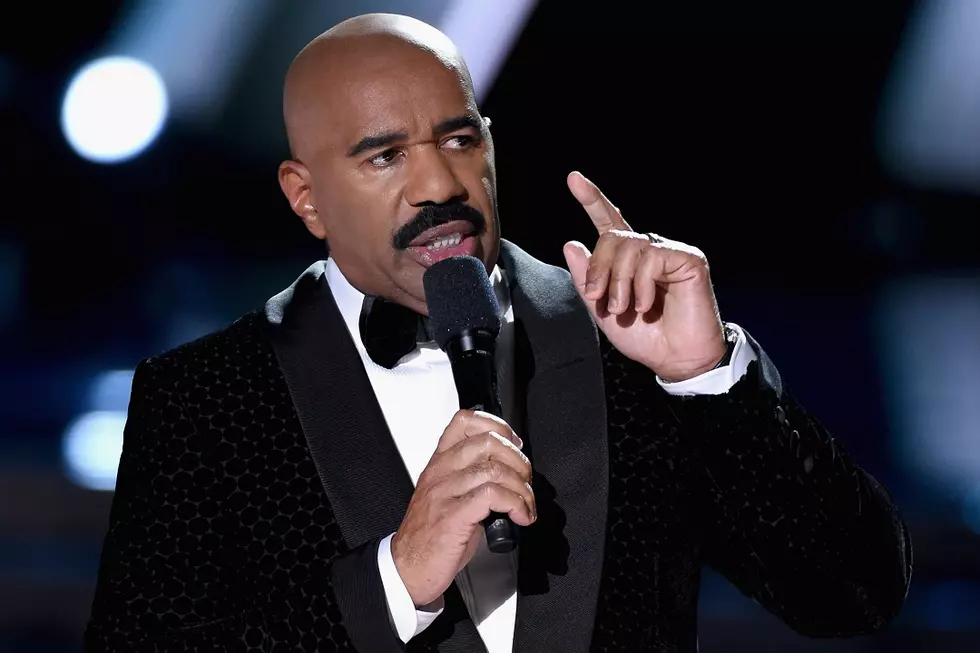 Asbury Park's, NJ Finest Set To Appear On Family Feud Game Show
Ethan Miller, Getty Images
Warning: I am going to sound like one of the biggest fan girls this entire post because it involves one of my favorite game shows of all time.
Any guesses on which game show I am talking about? Here's a hint:
"We asked 100 people. Top 6 answers on the board.
If it were up to me,  I never would BLANK again."
Any guesses?
Wait, here's one more.
"Name something you can't wait to get out of at the end of your day?"
Yes, it is Family Feud with Steve Harvey!
I love this show, I love the concept and I love to play along!
According to APP.com, well one of Asbury Park's finest will be appearing on Family Feud and it is someone who I am so happy is getting this opportunity.
His name is 2nd Lt. Tyshawn Jenkins and he is a public affairs office with the New Jersey Air National Guard.
He will be featured on a very special Veteran's Day episode of The Family Feud which airs on Friday, November 11th!
Either way, you should tune in because Tyshawn will be surrounded by other military service members as they go head to head to make it to Fast Money!
Tyshawn Jenkins got this opportunity thanks to the work he does with the Wounded Warrior Project.
According to their website, their mission is, "To honor and empower wounded warriors."
Their vision is, "To foster the most successful, well-adjusted generation of wounded service members in our nation's history."
"After I came back from my deployment, I was really messed up," said Tyshawn Jenkins according to APP.com. "I had hurt my back when I was deployed. I end up in a really bad situation. My marriage was in shambles, no one was there for me, and a friend of mine introduced me to Wounded Warriors Project."
Tyshawn, I can't even imagine what you have gone through. But I can't wait to see you let your hair down and have a great time on that Family Feud stage!
Oh and before I go, let me be one of the many to wish all the veterans and active military service members a Happy Veteran's Day. We cannot thank you enough for all that you do.
I hope you take advantage of the freebies and do one of your favorite things this Friday.
Top 20 Ocean County Restaurants For The Best Meatballs
More Great Monmouth County Italian Restaurants