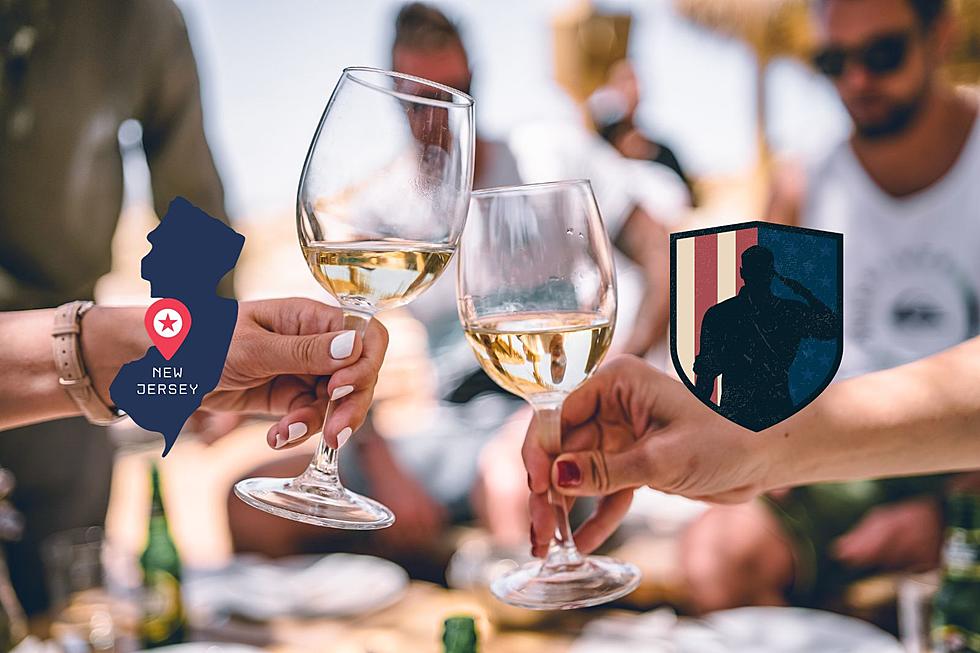 Support NJ Veterans This Weekend While Enjoying A Fun Local Wine Festival
Photo by Zan on Unsplash / canva
As we enter November, the rest of the year really starts to speed by with all of the holidays that we have coming our way.
However, November is the perfect time of year to stop and give thanks to those who served in our nation's forces over the years.
November 11th is Veterans Day, and whether you have a veteran in your life or not it's a day to stop and thank a veteran if you see one, for their service to our country.
You can also support our area veterans by drinking a few glasses of wine this weekend.
Support NJ Veterans At The 3rd Annual Sip In Autumn Wine Festival In Veterans Park
This cool event is a while in the making this year, as it was originally scheduled for October but had to be moved to November 11th and 12th.
The day of wine, food, and fun kicks off at noon each day and runs to 5 p.m. according to Patch.
On Sunday, donations will be taken in order to support a local nonprofit that assists Veterans.
Veterans with military ID will only pay $15 at the gate. And on Sunday, the festival partners with Jersey Shore Car Shows for the Wine 'n' Shine Car Show, where donations will be accepted for local nonprofit Vetwork
Wineries that are taking part in the Sip In Autumn Wine Festival in Bayville are Wagonhouse Winery, The Vintners Wife, Valenzano Winery, Villari Vineyards, Angelico Winery, and a few more according to Patch.
In addition to the wines, there will also be food trucks.
The 3rd Annual Sip In Autumn Wine Festival takes place at Veterans Park this year which is located at 5025 Bill Zimmerman Jr. Way in Bayville.
LOOK: A real hidden gem winery in South Jersey
Gallery Credit: Dennis Malloy
A list of NJ malls where you can get photos with Santa for the 2023 holiday season
The annual New Jersey tradition is back for the 2023 holiday season, along with pet photos, special events, and exclusive sensory sessions.
More details and locations will be added as the holiday season progresses, so please check back often for updates. Malls are listed in alphabetical order.
Gallery Credit: Mike Brant