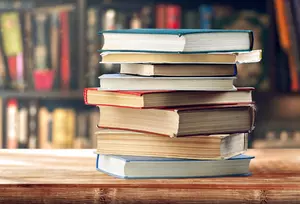 It's Never Too Late to Get an Ocean County Library Card
Olegk1986
I'm writing this Sunday night, the last day of Library Card Sign Up month.  If you didn't pick up a card during September, it's not too late.  You can get one ANY time!  If you don't yet have a library card, I recommend you sign up because the library is such an awesome resource for learning and entertainment!
Let's start with books.  The Ocean County Library system has thousands of titles available.  You can find them easily by searching the online catalog.  Or you can ask one of the knowledgeable librarians for guidance.  If you like to read on your tablet or other device, your free library card can get you the downloads.  If you prefer hard copies, there are plenty to choose from at any of the nearby branches.  And if the title you want is not currently at your local branch, you can request it from another branch.
Do you ever use the computers at the library?  They can come in handy if ever your machine breaks or you need to do some quick research.
Looking for something to do?  The library constantly offers workshops and classes  on a variety of topics.  In the first few days of October you can attend talks about Nutrition, Jacqueline Kennedy Onassis, or enjoy a free concert of Italian music.  That's just a small sample of the variety of offerings.
You can save lots of money by having movie nights at home watching DVDs you can get from the library for free.  And those TV shows you've been wanting to binge-watch?  You can probably get every season from the library.
Ditto for those albums you've been wanting to check out.  The library has a wide variety of CDs from all kinds of artists including many that you hear us play on WOBM.
And did you know that there's a reciprocal arrangement with Monmouth and Burlington County Libraries so that expands your options even more!
Do you use the Ocean County Library regularly?  What's your favorite part about it?