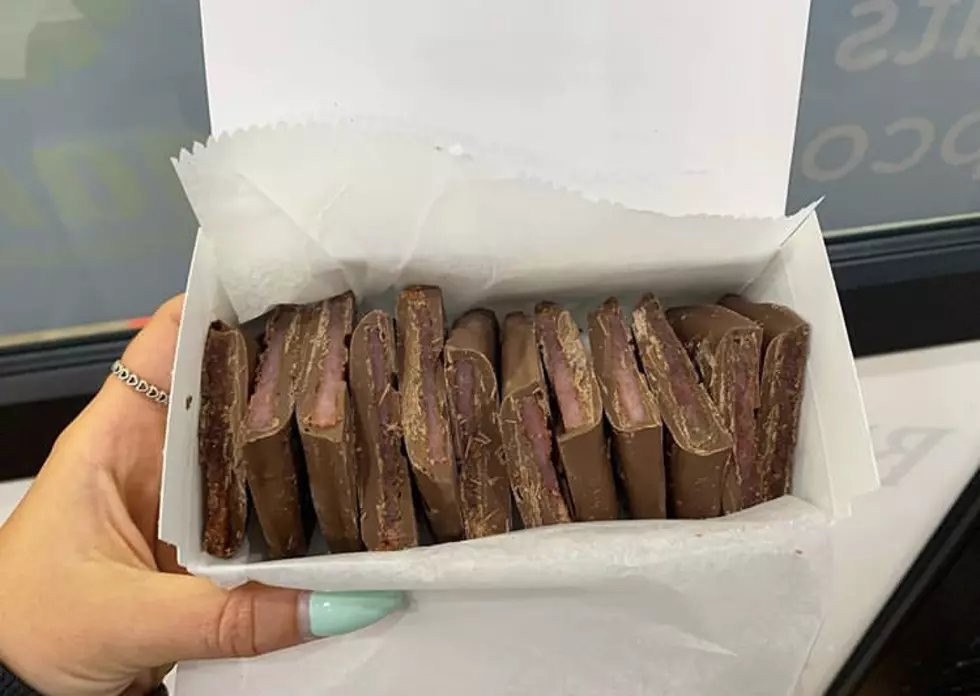 Is This a Total Jersey Thing? [OPINION]
Van Holten's Sweet Shop
Enter your number to get our free mobile app
So we always hear how "pork roll" is a "Jersey" thing, but what about chocolate covered pork roll? A.K.A. Taylor Ham ! I do agree that pork roll, that's what I call it, is a real Jersey thing and you can only get good pork roll, egg and cheese here in the Garden State. Any out of state pork roll just can't compare, you have to get the real deal here in Jersey. As for the "Taylor Ham" debate, there's no debate.....it's pork roll.
So now we move on to this creation by our friends at Van Holten's Sweet Shop (Brick & Seaside Heights)
Chocolate covered pork roll, hmmmm I have to admit at first I was like NO! but then I thought about and decided I'm willing to try. Chocolate covered bacon has been around awhile, so why not. I think next time I'm in Van Holten's I'm at least going to buy a few pieces of this very "Jersey" treat. The combo of sweet and salty is usually good so I will have to see.
How do you feel? sound like something that tempts your sweet tooth or is this a definite pass? I'll be curious to see how you at home feel.
For the record my favorite way to eat pork roll.....kaiser roll, pork roll, cheese and ketchup. That is my ultimate pork roll meal, and yes and egg on that is ok too.
Van Holten's Sweet Shop is the sponsor of Shawn & Sue's Birthday Club.
Enter your number to get our free mobile app
7 Reasons To Download The 92.7 WOBM App