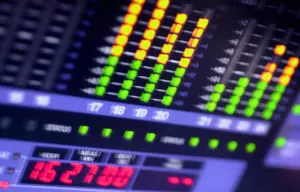 Is It "Noise" Or Do You Like Your Kids' Music?
Medioimages/Photodisc
Yesterday I posted about how parents can influence what kids listen to.  Today I'm going to turn the (turn)tables and ask what groups your children have turned you on to.
I'm forever grateful to former WOBM intern Allison who got me into Backstreet Boys and NSync back in the 90s.  I had ignored all of those boy bands, unfairly judging them without giving them a chance.  After some listens, and some chats with Allison, I became a fan and still enjoy playing their CDs.  And of course I'm thrilled that Justin Timberlake continues to be such a huge star.
Another Allison in my life, my niece, is the one who first told me about Postmodern Jukebox, a group I've blogged about previously.  Their concert made for one of the most enjoyable live performances I've ever seen so I'm grateful for having been exposed to them.
If you spend time with your kids in the car, surely they've made you listen to some of their favorite songs.  Has being a captive audience made you a fan of someone they like?
What singers or groups have you discovered through a young person in your life?
What artists do your kids listen to that you enjoy?