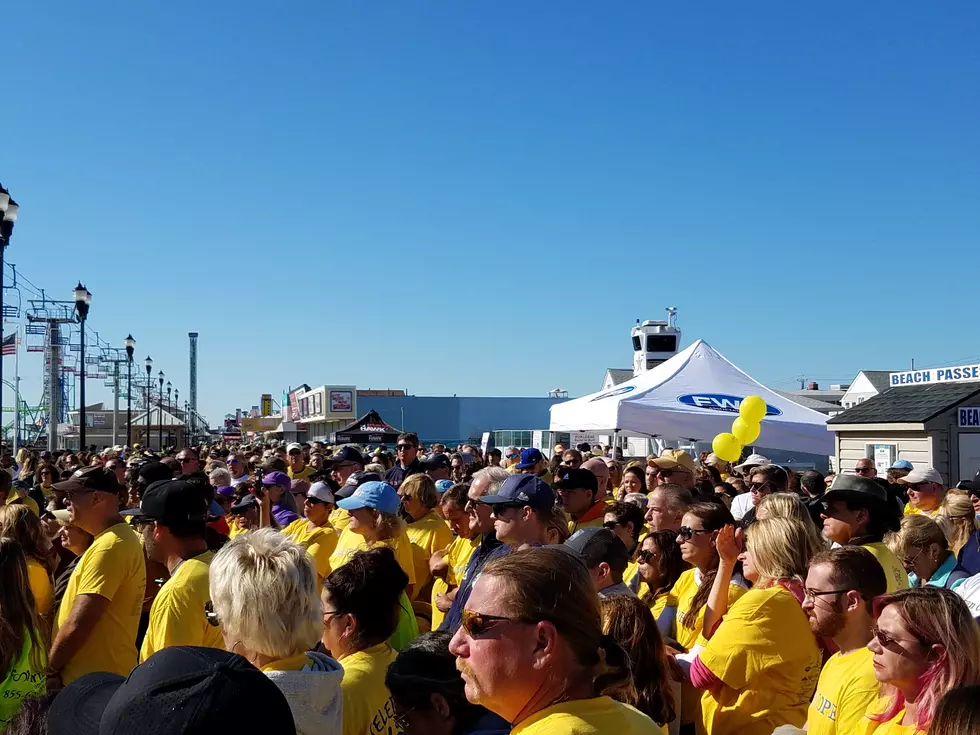 Hundreds gather for 4th annual Hope Sheds Light Celebration of Hope Walk
Participants in the 4th annual Hope Sheds Light Celebration of Hope Walk. (Vin Ebenau, Townsquare Media)
It was moving, emotional and filled with hope for a brighter future for all those impacted by the disease of addiction.
A light breakfast was held before a panel of speakers got up on stage to share their stories of recovery or how they've been affected by addiction, then came the two-mile walk from the Hiering Avenue beach to the Sawmill and back.
There were also tables being set up at the beginning of the walk offering support or rehab services to anyone who is seeking help.
The main message was that we need to encourage change, to continuing education efforts so we can be able to put an end to the opioid and heroin epidemic which has grown another evil head in fentanyl.
Others in attendance included Shore Congressman Tom MacArthur, Ocean County Prosecutor Joe Coronato, Ocean County Sheriff Mike Mastronardy, Seaside Heights Police Chief Tom Boyd, Ocean County Freeholder Joe Vicari and Freeholder Ginny Haines.