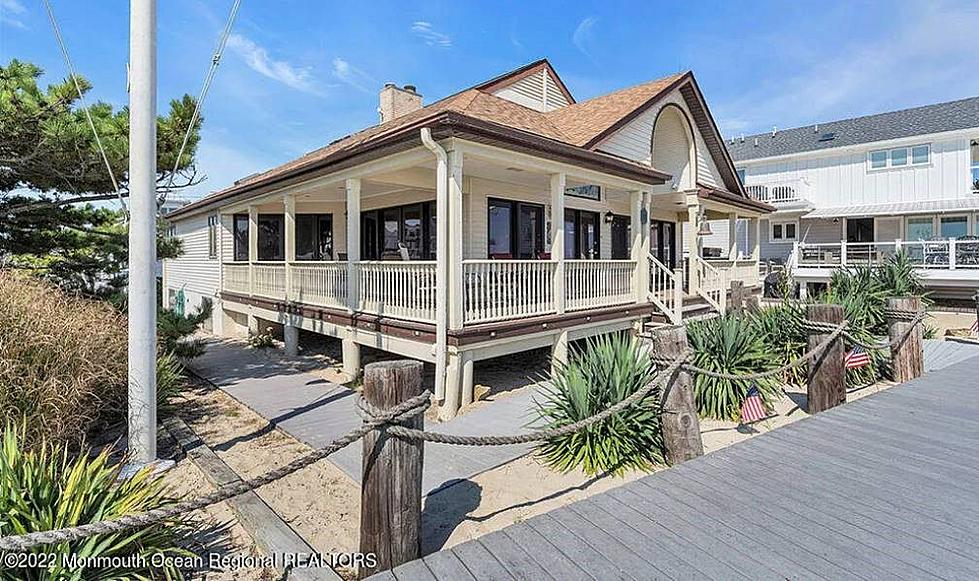 Iconic 'Sinatra House' on Boardwalk Hits the Market! You Won't Believe Your Eyes!
MOMLS - Zillow
If you've ever strolled down the boardwalk in Point Pleasant Beach during the summer, you've probably heard the comforting and smooth sounds of Frank Sinatra entertaining you as you walked by. Well, that sound came from 'The Sinatra House,' and the owners have been doing it for over 35 years.
Now, the family that owns the house has decided to sell, putting the future of Sinatra's music in doubt—unless you're willing to invest a cool $3.3 million (and that's a reduction from its previous listing of $4.4 million). If you decide to continue the tradition, here's a peek at what slightly over $3 million will afford you: a house perched right on the boardwalk, just a few feet from the sand.
According to its Zillow listing, the house features:
3,648 sqft
8 Bedrooms
4 Bathrooms
4 Full bathrooms
Forced air
Central air
1 Garage space
The estimated monthly expense for all utilities is approximately $24,000.
Arial View
Check out the awesome views and that super charming outside set up - literally on the boardwalk, just a hop away from the gorgeous beach.
Right on The Boardwalk
Seriously, it's pretty darn amazing!
Please Excuse the View!
Incredible views from the porch!
Can you See Yourself in this Room? 
Pretty much an all-glass front with stunning views of the water.
Wood Wood Wood
Views of the living room into the kitchen.
Hosting Much? 
Plenty of room for entertaining.
Lots to Explore
Stairway to one of eight bedrooms.
1 of 4
Probably no issues with using the bathroom.
Guest bedroom.
Pool Shark?
Entertainment room.
Good Times over the Years! 
You can feel the family history with this view.
You've got to see the fantastic 'Sinatra House' at 175 Boardwalk in Point Pleasant Beach! Get all the details right here.
This Stunning New Jersey Home is too Perfect to Live In
Gallery Credit: Matt Ryan
New Jersey Airbnb Homes With the Most Spectacular Water Views
Gallery Credit: Matt Ryan