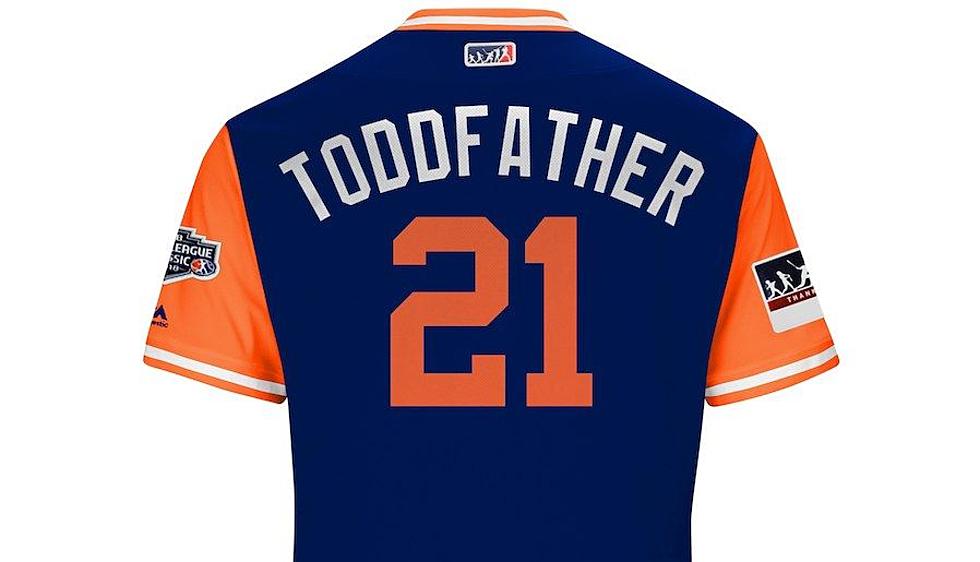 Here's How To Get Your Very Own Todd Frazier Toddfather Jersey!
Photo credit: MLBShop.com
I have to be honest, I have mixed feelings about Major League Baseball's "Players' Weekend" theme.
I get what they're trying to do - to coincide with the Little League World Series, players across MLB wear whimsical (or, if we're being honest, some downright ugly) childhood inspired uniforms.
The bold colors (and I do mean bold) are only part of the fun. On the backs of their jerseys, instead the usual last names, players have nicknames instead.
For Ocean County baseball fans, this is where it gets kind of awesome.
Of course, we've known Toms River native and New York Mets 3rd baseman Todd Frazier as "The Toddfather" for years, and now you can proudly wear your very own Mets "Toddfather" jersey:
Fair warning, if you want to wear the same jersey that Todd will wear, it 'll set you back a pretty penny. At $225, the authentic jersey isn't for the fan with just a passing interest.
But the good news is that you can still show your support for our hometown sports hero for about $200 less with the t-shirt version, which is going for $30.
Like I said, I have kind of mixed feelings on the whole thing.
But hey, for those of us who have watched Todd go from Little League World Series star to Major League Baseball All Star, it's a pretty cool way to pay tribute to a local athlete who has made it to the big show!