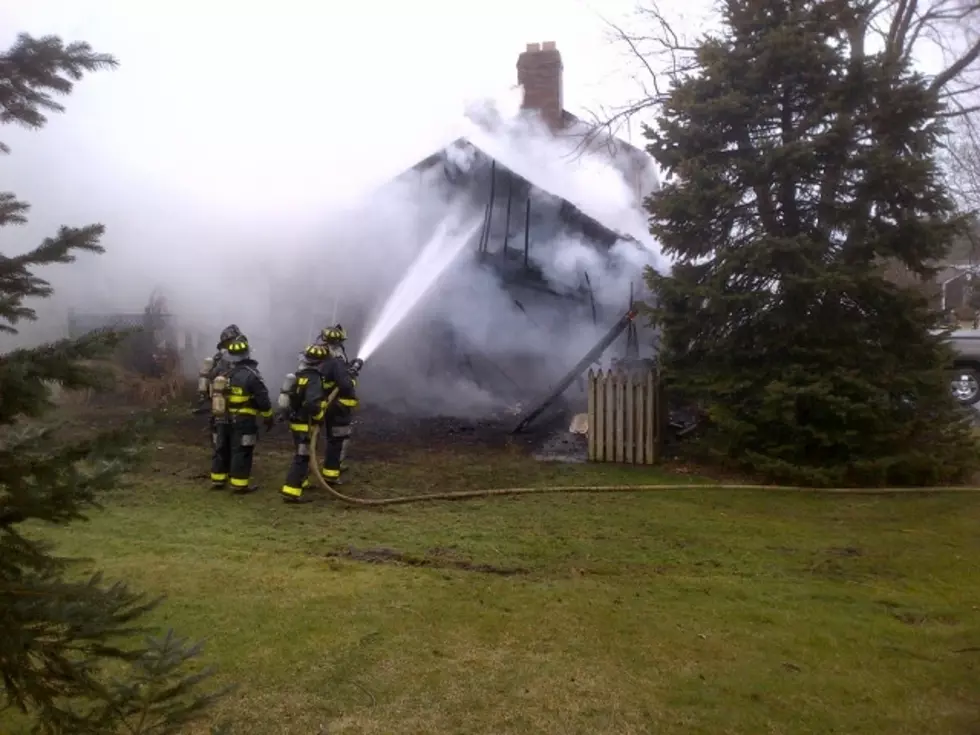 Garage Fire in Toms River Under Investigation
Emergency responders work to put the fire out. Photo courtesy Toms River Police.
A two-car garage fire on Ashler Way in Toms River is still under investigation. The fire occurred Saturday morning.
A 33-year old resident of the house adjacent to the garage said he was lying on the couch watching television when he heard a smoke alarm. He and another person that was in the home called 911 and then exited the house. Police arrived on the scene to find smoke coming from the two-car garage connected to the house.
Toms River Police say the fire started in the garage and damaged a 2011 Toyota pickup truck that was parked in the driveway.
Fire companies from Silverton, Pleasant Plains, Toms River 1 & 2 and East Dover all worked to put the flames out.
Detective Thomas Dimichele and the Toms River Fire Prevention Bureau are investigating the cause of the fire.