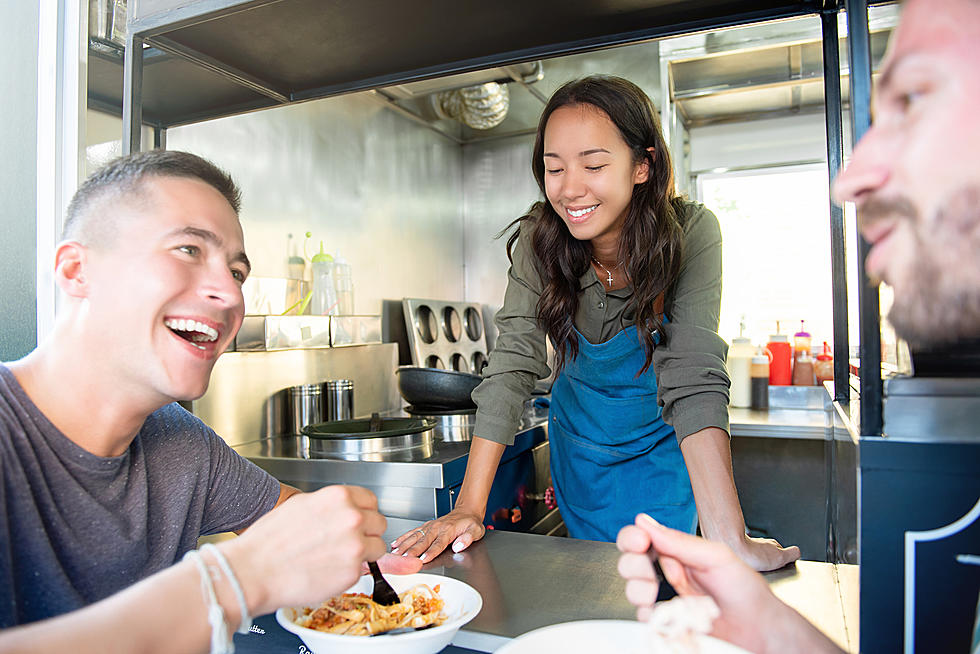 New Jersey's Best Two Day Food Truck Festival Is Happening This Weekend
Kritchanut
Are you ready?! New Jersey's best food truck festival is happening this weekend. The fun takes place on Saturday April 30th & Sunday May 1st at Oak Tree Lodge in Wall Township.
The food truck festival is hosted by the wonderful creators of Food Trucks in the Fall. A couple of years ago, the food truck festival started only as a fall event, but it was such a great success that it's fall AND spring event. This wonderful two-day festival helps raise funds for a great cause. Details below!
Proceeds of the two-day event will benefit the Valerie Fund which operates Camp Happy Times. Camp Happy Times is a one-week overnight camp experience for any child aged 5-21 who has or has had cancer. The Valerie Fund offers the camp free of charge, which includes transportation, meals, and on-site medical care. The camp is located at the Tyler Hill Camp in Pennsylvania and well over 150 children attend the camp each year. More details about the food truck festival are below!
There will be 2 sessions to choose from each day. Session #1 is from 11:00am to 3:00pm & session #2 is from 4:00pm-8:00pm. Of course, the food from the food trucks will be fantastic. There will be a ton of trucks there. See who's going below:
There will be a petting zoo, clowns, cornhole, 18-hole minigolf, horseshoes, inflatable slides, VIP fire pits, vendors, and a beer/wine tent. I will be bartending on Sunday May 1st, so make sure you come say hi!
Dj Dave will be spinning the one's and two's and there will be a ton of seating with 100s of socially distanced picnic tables. Purchase tickets below!
Tickets are still available online or $15 at the door. You must have a ticket to enter, under 5 is free & no pets are allowed. To purchase tickets or VIP Fire Pit, CLICK HERE!
20 Reasons Why I Am Extremely Thankful To Be Living At The Jersey Shore
The Top 10 Wildest Places People Hooked Up At In Monmouth County