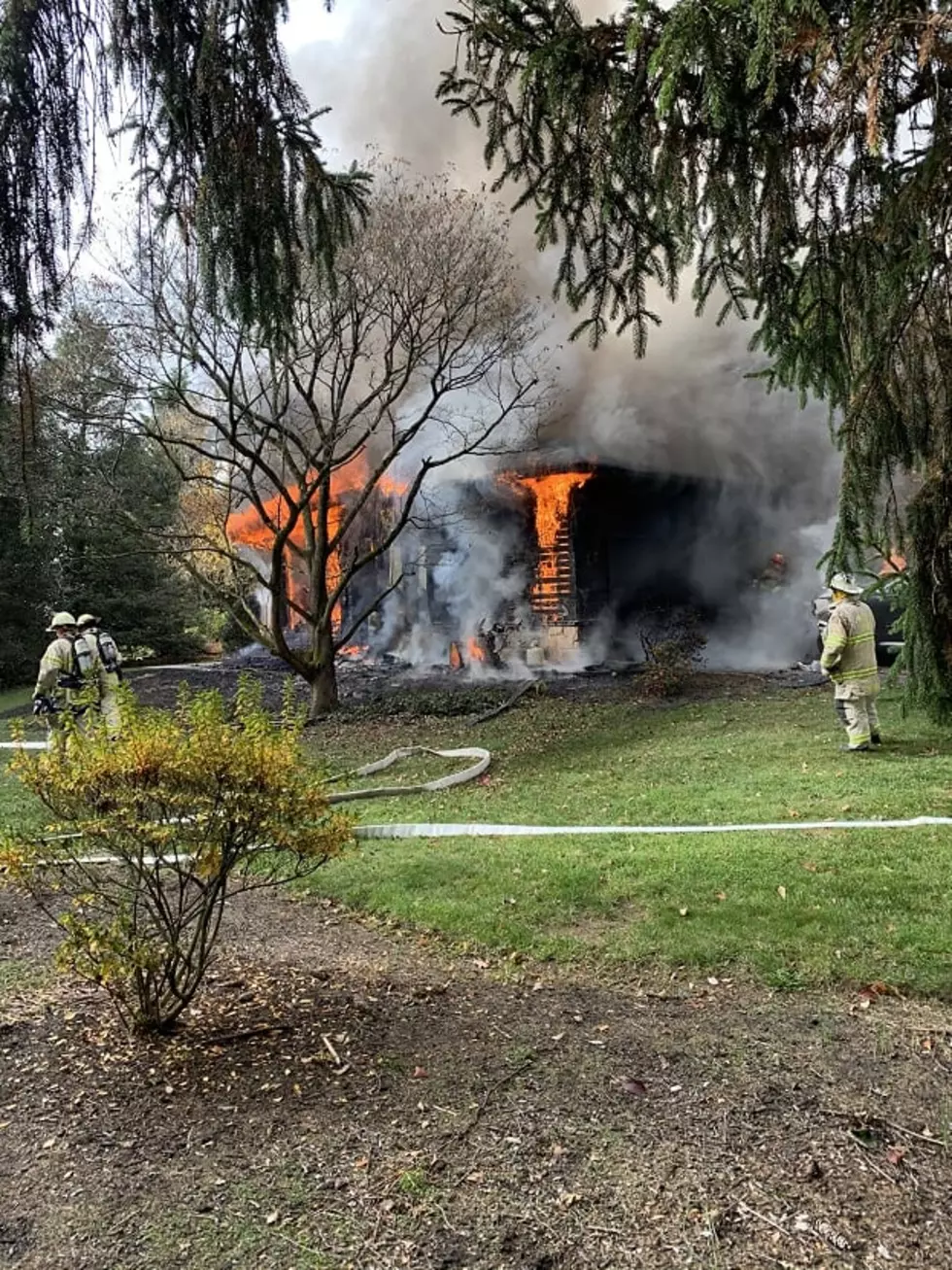 Fire with two explosions destroys Middletown structure on Wednesday
Middletown home fire. (Laurie Kegley, MTFD Public Information Officer Photographer)
Middletown firefighters led the efforts of putting out a large blaze featuring two explosions at a structure on Alexander Drive in the River Plaza section Wednesday morning.
The Middletown Township Fire Department announced in an official release that they were dispatched to the working fire around 9:53 am.
The River Plaza Hose Company #1 was also on the scene where the first and second floors were ablaze.
Chief John Waltz then requested additional fire companies be dispatched to the scene
Nobody was inside at the time of the fire.
Middletown Firefighters used ventilation fans to remove the smoke from the structure.
New Jersey Natural Gas, Jersey Central Power and Light and New Jersey American Water were also called to the scene to help with making sure the structure was safe after the fire was out.
Chief Waltz says there were 45 members from 5 companies of the Middletown Township Fire Department responded to the call from Belford Engine, Community, Middletown Number 1, River Plaza Hose and Lincroft Fire Companies.
The MTFD Air Unit and the Safety Unit responded.
Ten Emergency Medical Service members from Fairview, Leonardo and Port Monmouth and Lincroft First Aid Squads and Middletown's Emergency Medical Services also responded with four ambulances to provide firefighter rehabilitation and medical services to all firefighters, none of whom suffered any reported injuries.
The fire is being investigated by the Middletown Township Fire Marshal's office.
Middletown Mayor Tony Perry offered his gratitude to the first responders on the scene of the fire.
You can follow Vin Ebenau on Twitter and Instagram and email news tips to vin.ebenau@townsquaremedia.com.
More From Townsquare Media Monmouth-Ocean:
Enter your number to get our free mobile app
Things I Am Looking Forward To Doing Post-Quarantine