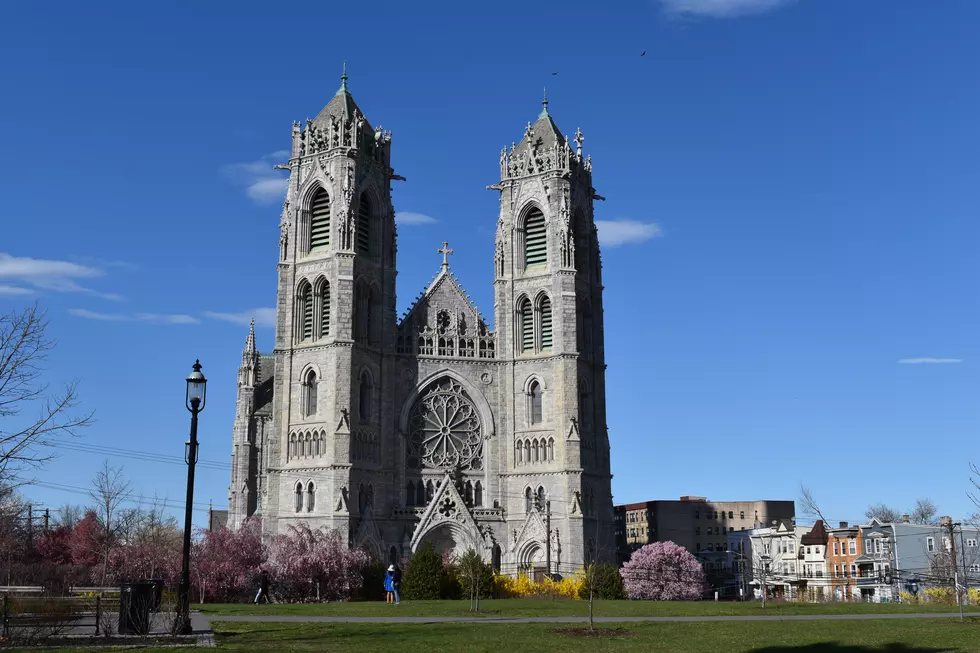 Fantastic! The 5th Largest Cathedral in North America, Right Here in New Jersey
Shawn Michaels
It is one of the most beautiful churches I have ever seen, it is a piece of architectural beauty. The Cathedral Basilica of the Sacred Heart is the fifth largest cathedral in all of North America. It is a Roman Catholic Church.
April and I took a trip this week to see the Cherry Blossom Festival 🌸 and with the Cathedral just around the corner, we couldn't pass up a chance to see this breathtaking French Gothic Revival church ⛪ the Cathedral Basilica of the Sacred Heart.
Let's take a look at the history of the church, construction began in Newark in 1899, the church was completed in 1954. The Cathedral is tall.....the towers are 232 feet tall. The Spire at Sacred Heart is 260 feet tall.
The Cathedral was added to the U.S. National Register of Historic Places on December 22, 1976. Pope John Paul II during a trip to the United States in 1995 celebrated evening prayer at Sacred Heart and the Cathedral was promoted to a "minor basilica" status.....becoming the Cathedral Basilica of the Sacred Heart.
The Cathedral Basilica of the Sacred Heart is located at 89 Ridge Street in Newark. If you get a chance to stop and take in the marvel here in New Jersey, you will enjoy. It truly is a breathtaking sight. I have put together a photo gallery for you to enjoy, if you go to see the cathedral be sure to take your camera 📷
The Cathedral Basilica of the Sacred Heart
5th Largest Cathedral in North America
Peek Inside Asbury Park's $2.75 Million Church - Pending Sale April 2021
7.86
Tour This Red Bank Waterfront Mansion With Its Own Indoor City