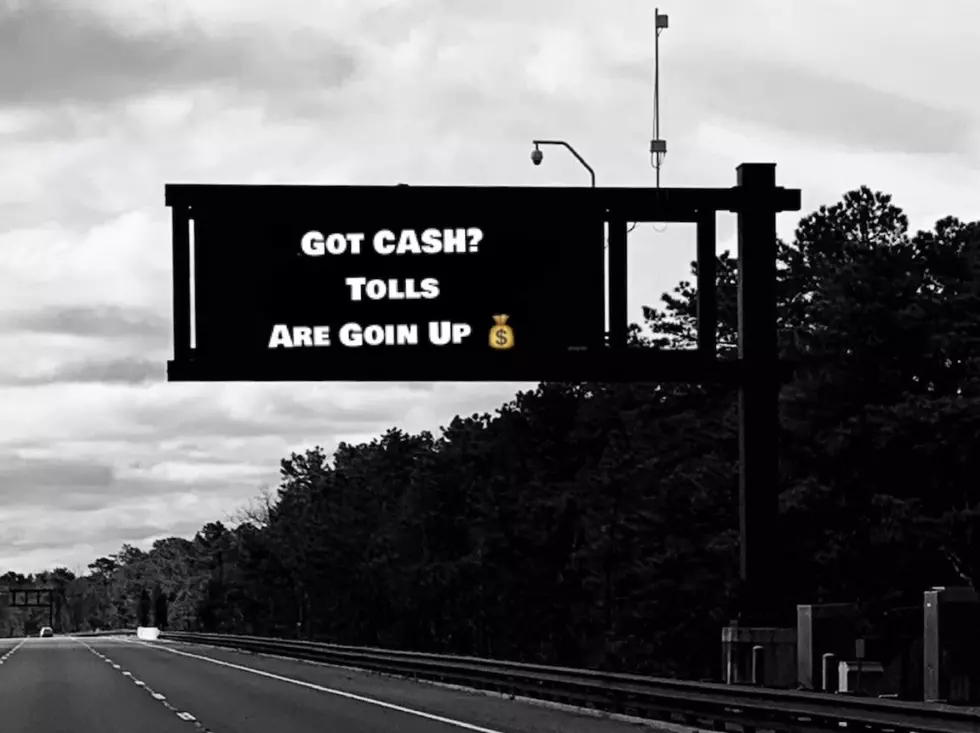 Done Deal: Tolls Are Goin Up
Shawn Michaels
Enter your number to get our free mobile app
Well it's official....tolls are going up for commuters here in New Jersey. According to a News12  article, Governor Murphy's office confirmed the increase today.
Here is a look at the plan. The increases on the Turnpike, GSP and AC Expressway will take effect Sept. 13.
On the Turnpike, tolls would rise by 36%, so the average trip on the Turnpike that now costs $3.50 would rise to $4.80.
On the Garden State Parkway tolls would increase by 27%, so the cost of an average trip would increase by 30 cents.
Along the Atlantic City Expressway tolls would rise an average of 57 cents.
Post YOUR comments below.
Enter your number to get our free mobile app
The 15 Hardest Town Names To Pronounce In New Jersey