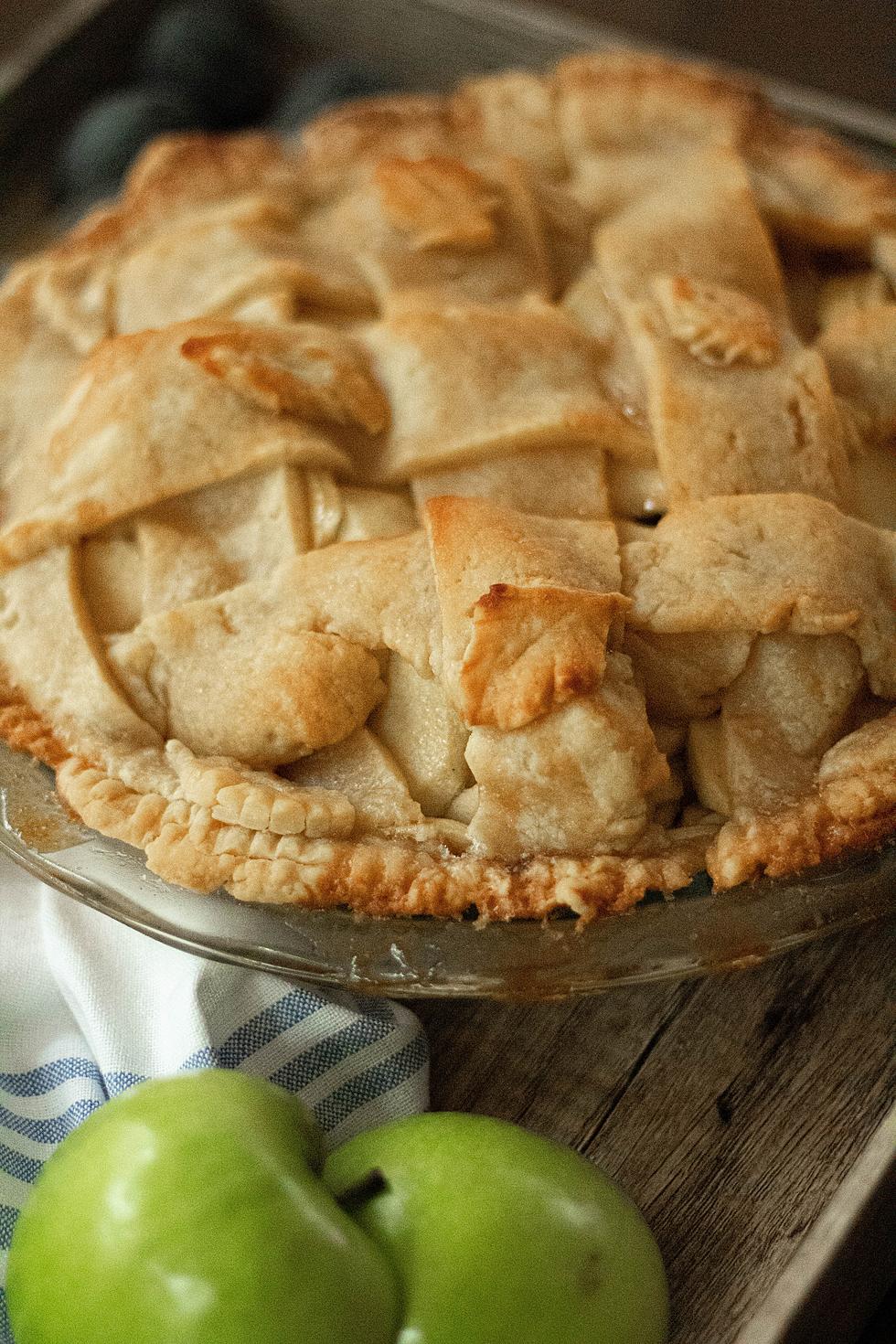 Delicious! Grab a Fork It's New Jersey's Most Favorite Pie
Unsplash.com Leighann Blackwood
Tuesday is National "Pi" day, yes a day to hour 3.14 ... not cherry lol. According to a recent article by "The Takeout", "If you enjoy a slice of free or discounted pie this week, sweet or savory, you owe your thanks to Larry Shaw. The late physicist is credited with inventing Pi Day, held on March 14 each year in recognition of π (~3.14), the ratio of a circle's circumference to its diameter." I am not sure about the math, but I do like the idea of a blueberry pies size and depth lol. So I guess as we honor the "ratio of a circle's circumference to its diameter" we can also have a delicious slice of pie, whatever your favorite pie is.
So what is your favorite pie here in New Jersey? There are so many choices, apple, cherry, pumpkin, blueberry, chocolate cream, key lime, peach, coconut cream, banana cream, etc. So with so many choices, "The Takeout" listed one as the favorite here in the Garden State and it may just have come from your garden.
So as you can see Jersey's selection is the good ole apple pie. Yup, that would also be my pick as well. Nothing beats a piece of hot apple pie and a good cup of coffee. Maybe add a little vanilla ice cream and/or whipped cream, but on its own is fine. The iconic apple pie is calling my name on National Pi Day.
By the way, neighboring Pennsylvania and New York also selected the "apple pie" as their favorite as well, so we are all in agreement.
KEEP READING: 3-ingredient recipes you can make right now
LOOK: Here are copycat recipes from 20 of the most popular fast food restaurants in America