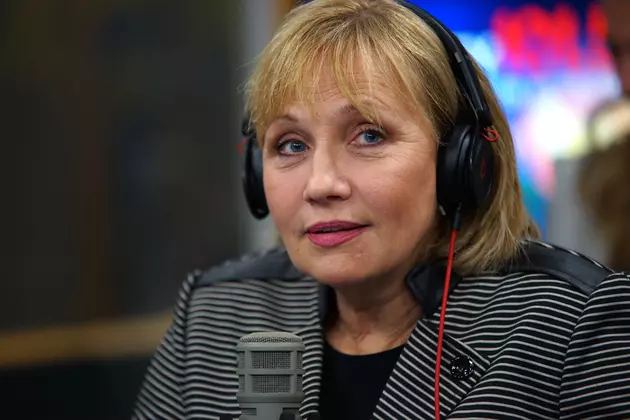 Christie for FBI director? Guadagno says … YES!
Kim Guadagno joins Bill Spadea for #DigginInWithKim (Louis C. Hochman | Townsquare Media)
As the first lieutenant governor of New Jersey, Kim Guadagno is now in the middle of her own race to replace Gov. Chris Christie in a campaign that has placed distance between the former running mates.
Despite their recent differences of opinion, Guadagno this week said she believes her current boss could be a good option to replace the recently fired James Comey as director of the FBI.
In a meeting with the Star Ledger's editorial board, Guadagno said there are "a lot of good candidates out there," but said the governor should be considered as part of that group.
"I think the governor would make a good FBI director if he's interested in the job. Sure," she said.
During Christie's unsuccessful campaign for the presidency in 2016, Guadagno regularly served as acting governor while he was on the campaign trail. Even after President Donald Trump was elected, there has been rampant speculation that Christie would accept an offer to join his cabinet, with the FBI leadership just the latest example.
Had Christie departed for Washington, Guadagno would have succeeded him as governor.
Christie, however, has insisted that he intends to finish his term as governor, which ends in January.
One thing both Guadagno and Christie have in common is a background in law enforcement. Christie was the U.S. attorney for New Jersey before his election as chief executive of the state while Guadagno served as the Monmouth County sheriff and a federal prosecutor before becoming the second-in-command in the state.
Christie has been mentioned as a possible replacement for Comey.
More From New Jersey 101.5
Contact reporter Adam Hochron at 609-359-5326 or Adam.Hochron@townsquaremedia.com