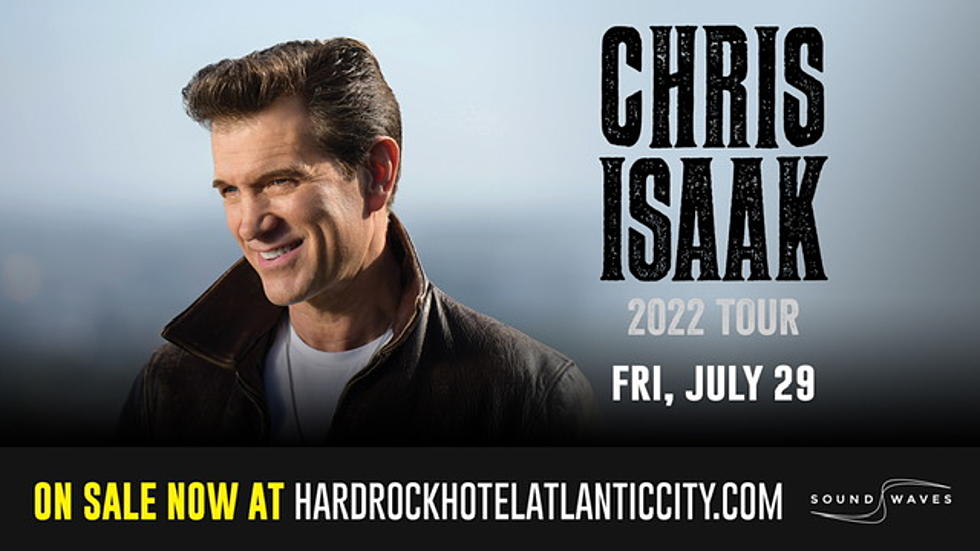 Win Summer 2022 Tickets To See Chris Isaak In Atlantic City, NJ
22-HRHCAC-02099---Chris-Isaak
We have your chance to win tickets to see Chris Isaak! He will be bringing his signature 1950's rock & roll style to Atlantic City. The show will be at the Sound Waves inside the Hard Rock Hotel & Casino.
Isaak's most popular songs are "Wicked Game", "Baby Did a Bad Thing", and "Somebody's Crying". His songs generally focus on the themes of love and heartbreak. He is often compared to Duane Eddy, Ricky Nelson, and the legendary Elvis Presley. This will be a fantastic night of music in Atlantic City!
Win tickets below!
In the course of Chris Isaak's career, he has released nine extraordinary albums, twelve singles, been nominated for two Grammy awards, acted in several motion pictures and starred in his own critically acclaimed TV series. His legendary shows with his longtime band Silvertone have entertained tens of thousands of people for over two decades. Even his hair has its own fan club. And yet, this highly praised herald platinum-selling artist has never released a greatest hits album.
WIN CHRIS ISAAK TICKETS BELOW.
If you are looking at this via our station app, you'll see the entry form below. If you don't have our app, open it now or click here to download it to your phone. Winners will be contacted once the giveaway is complete! GOOD LUCK & THANK YOU FOR LISTENING!
Summer concerts are right around the corner! Check out the full 2022 Stone Pony Summer Stage schedule. I already have a few shows circled on my calendar. What shows will you be at?! Schedule below.
The Current 2022 Stone Pony Summer Stage Schedule
Your Official 2022 PNC Bank Arts Center Concert Schedule