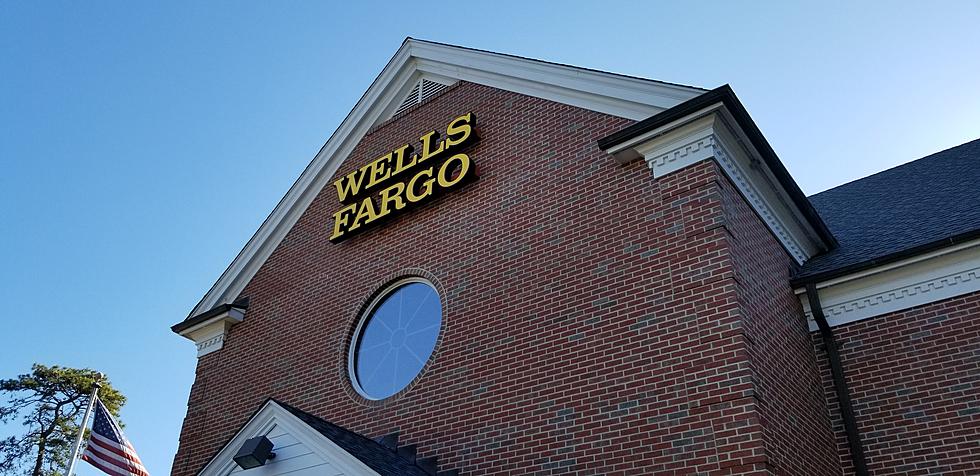 Check your direct deposit: NJ bank acknowledges problem
Wells Fargo on Route 37 in Manchester (Dan Alexander, Townsquare Media NJ)
💲 Wells Fargo customers said direct deposits were missing from accounts
💲 The bank blamed an unspecified "technical issue"
💲 It's the second time this year Wells Fargo deposits have had an issue
---
A problem with direct deposits to the accounts of Wells Fargo customers has been resolved, according to the bank.
Customers took to the company's social media Thursday to complain about missing deposits in unrelated posts.
The company on Facebook acknowledged a "technology issue" that prevented transactions from being processed. The bank said it was working on the problem but no estimate was offered for a resolution.
The problem was corrected on Saturday, according to a report by CNN and confirmed in an email Monday morning.
"A limited number of customers were unable to see recent check deposit transactions on their accounts. All accounts have been resolved and are showing accurate balances and transactions. We sincerely apologize for any inconvenience," Wells Fargo spokeswoman Elise Corbett told New Jersey 101.5 in an email.
Corbett would not disclose the nature of the issue or how many account holders in New Jersey were affected.
The bank had a similar "technical issue" in March. The reason for the glitch was not disclosed. It took care of all fees resulting from the issue and will do the same again.
Wells Fargo has 411 ATMs and 227 branches in New Jersey. It announced the branch at 400 Raritan Avenue in Highland Park will be closed, one of 17 across the country being shut down.
Report a correction 👈 | 👉 Contact our newsroom
Wow! Aaron Rodgers new home in New Jersey: Inside and out
Here's a look at New York Jets Aaron Rodgers' new Montclair home with 8 bedrooms and 9 baths — and sweeping views of the rest of New Jersey and the Manhattan skyline.
11 Bad Laundry Habits to Break Immediately
Save time, money, and frustration with these simple laundry life hacks.
Examples why 440/287 can be both potentially dangerous, and unnecessarily confusing
As if the traffic on NJ-440 & I-287 isn't bad enough.