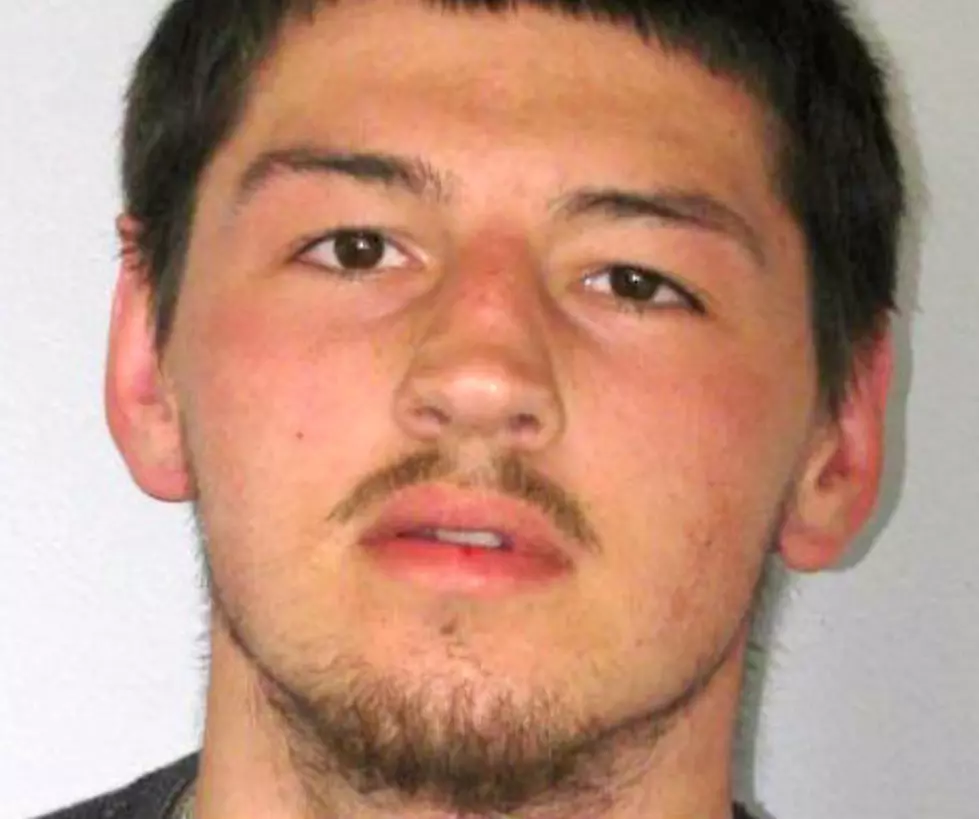 Burlington couple who allegedly pimped teen indicted for human trafficking
Christopher White (NJ Atty. General's Office)
A Burlington County couple, who allegedly turned a profit by turning a 17-year-old girl into a motel sex slave for hire in 2016, face 20 years to life in prison if convicted of the most serious of 11 charges in an indictment reached Monday in Trenton.
The first-degree count of human traccking of a minor lodged against Christopher K. White, 19, of Eastampton, and Adria Regn, 28, of Mount Holly, also carries a provision of 20 years in prison before parole consideration, according to the office of New Jersey Attorney General Christopher S. Porrino.
They are also charged with first-degree conspiracy. promoting prostitution of a minor and promoting organized street crime, first-and-second-degree manufacturing child pornography, and second-degree facilitating human trafficking, chiold pornography possession with intent to distribute, child pornography distribution, and debauching the morals of a child.
Regn and White have been incarcerated in the Burlington County Jail since their arrests this past May. Prosecution by the Human Trafficking branch of the state Division of Criminal Justice Gangs and Organized Crime Bureau follows initial investigations by the Burlington County Prosecutor's Sexual Assault-Child Abuse Unit, New Jersey State Police, and Pemberton police, Divison of Criminal Justice, and police from Mount Holly.
According to authorities, the victim was acquainted with White, reporting that she believed she was meeting him at a hotel to mind Regn's two young children - and instead was coerced to sell herself for sex in Burlington County motels during a 10-day stretch of October 2016. She allgedly escaped them while they slept.
Investigators assert that White and Regn plied the victim with crystal methamphetamine, marijuana and other mind-altering substances, ordering her to work as an "escort" in order to provide them with money, and warning that she would be culpable if Regn's children "ended up on the street," with White allegedly threatening to beat her if she refused to ingest crystal meth and refused to keep turning tricks.
White and Regn allegedly pasted images of the victim in the nude, and in states of undress, into escort-service ads they placed on Backpage.com, stayed in the victim's room or in an adjoining one, arranged the trysts, and collected the payments. Investigators said that the teen was forced into sex with at least five men each day during a stay of up to four days in a Wrightstown motel.
"This is a classic case of human trafficking where these defendants allegedly trapped an underage girl in dehumanizing circumstances in which they gave her drugs and forced her to have sex with multiple men per day," Porrino said in prepared comments. "It's terrible for anyone to be exploited in this manner, but it's especially heartbreaking when the victim is so young and vulnerable."
"Our Human Trafficking Unit will continue to work with law enforcement partners throughout the state to rescue victims of human trafficking and ensure that those responsible for these deplorable crimes are aggressively prosecuted," said Director Elie Honig of the Division of Criminal Justice. "We urge anyone who sees a child or teenager in suspicious circumstances to call our confidential human trafficking hotline."
"I would like to commend the staff of our Sexual Assault and Child Abuse Unit, and our partners from the local and state law enforcement agencies that participated in the investigation, for their dedicated police work in bringing this couple to justice," said Burlington County Prosecutor Scott A. Coffina. "We look forward to working closely with the Attorney General's Office to support their prosecution of these individuals for their despicable acts of exploitation of this young girl."
In addition to lengthy prison time, a conviction for first-degree human travvicking carries a possible $200,00 fine. Promoting organized street crime is punishable by 15 to 30 years in prison, consecutive to any underlying charge. The remaining first-degree charges carry possible 10- to 20-year terms and fines up to $200,000. Second-degree convictions involve five-to-10-year sentences and fines as high as $150,000.
White's attorney is Burlington County Assistant Deputy Public Defender Bonnie Geller-Gorman. Regn is represented by Burlington County Assistant Deputy Public Defender Anthony Aldroasi.
Charges are accusations. Defendants are presumed innocent unless, and until, found guilty in a court of law.