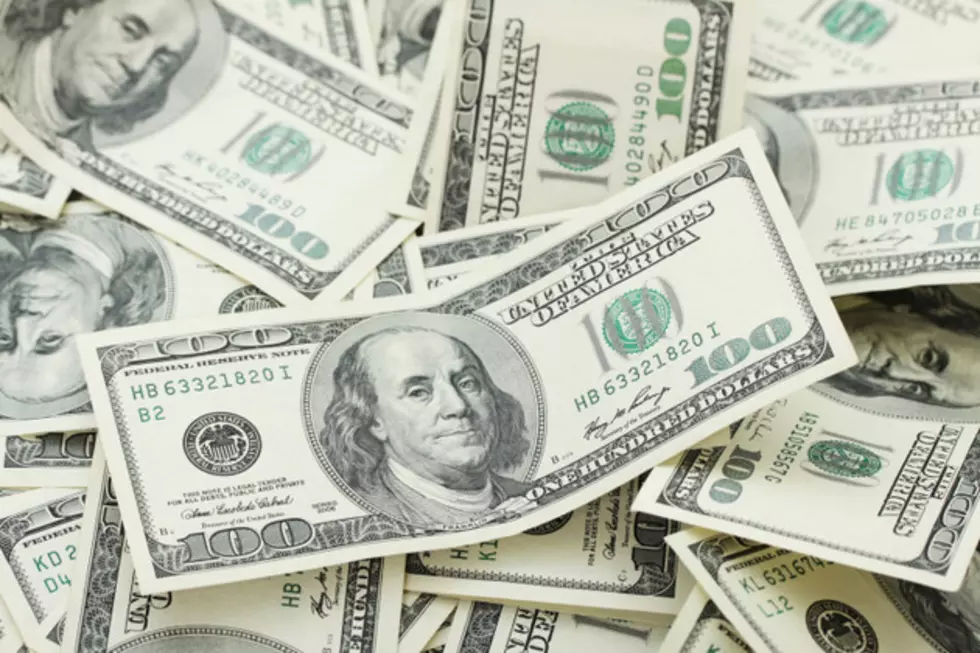 Building firms, undocumented workers tied to Burlington money laundering probe
hynci - ThinkStock
Suspicions of illegal check-cashing in Cinnaminson lead to the takedown of what Burlington County investigators describe as a complex, and massive, money-laundering operation that might involve numerous construction companies, general contractors and subcontractors, and undocumented laborers.
Investigators arrested three Brazilian nationals and seized about $450,000 cash, nine vehicles including a collectible car, three motorcycles, and 30 wristwatches termed "high-end" by the offices of Burlington County Prosecutor Scott Coffina and Cinnaminson Township Public Safety Director Michael P. King. The probe unfolded in a span of nine months, and more arrests are likely, authorities said.
Charged with first-degree money laundering, or financial facilitation of criminal activity, are: Renato Maia Da Silva, 51, of Cinnaminson, owner of MAIA Consulting on Route 130; Lucas Alves, 34, also of Cinnaminson; and Wesley Dos Santos, 33, of Palmyra. Da Silva was apprehended at his business. Dos Santos and Alves at their residences.
Detention hearings take place Tuesday in Mount Holly. The defendants' cases are under review ty the US Department of Homeland Security - Immigration and Customs Enforcement.
On August 24, detectives searched MAIA Consulting, the defendants' homes, and a storage facility, and seized several bank accounts and the contents of a safety deposit box. Coffina said that most of the cash was found inside MAIA Consulting, and that one of the confiscated vehicles is a fully-restored 1967 Pontiac CP Tempest GTO.
Authorities allege that a number of East Coast construction companies funneled hidden payments to undocumented workers through MAIA Consulting. Bank recorrds dating back to early 2015 indicate that several people using the company's address have laundered as much as $100,000,000, investigators said.
Detectives believe that MAIA Consulting cashed checks issued to construction firms that existed only on paper. The shell companies were used by subcontractors who hired undocumented workers, avoiding labor reporting regulations, tax responsiblities and insurance requirements, authorities said.
MAIA Consulting allegedly received a percentage of the amounts reflected in the cashed checks. Investigators also accused Da Silva, Alves and Dos Santos of creating their own shell companies and renting the names of their construciton firms and insurance policies.
Profits allegedly were deposited, and quickly withdrawn, from bank accounts held by other shell companies, to blur the money trail, give the appearance of legitimate sources, and hide recipients' identities.
In prepared remarks, Coffina underscored that the crime is not victimless. "These illegal financial transactions have increased the costs of construction in our area, deprived multiple government bodies of needed tax revenue, and placed some of our most vulnerable construction workers at peril from injuries that occur on the job," he said.
Contributors in the ongong probe are Burlington County Prosecutor's Financial Crimes Unit, Cinnaminson and Palmyra Police Departments, the New Jersey Division of Criminal Justice, Division of Taxation, New Jersey State Police, and the US. Department of Homeland Security and US Postal Inspection Service.
Investigators seek more information about the defendants. The Prosecutor's Office can be reached at 609-265-5035.
Charges are accusations. Defendants are presumed innocent unless, and until, found guilty in a court of law.