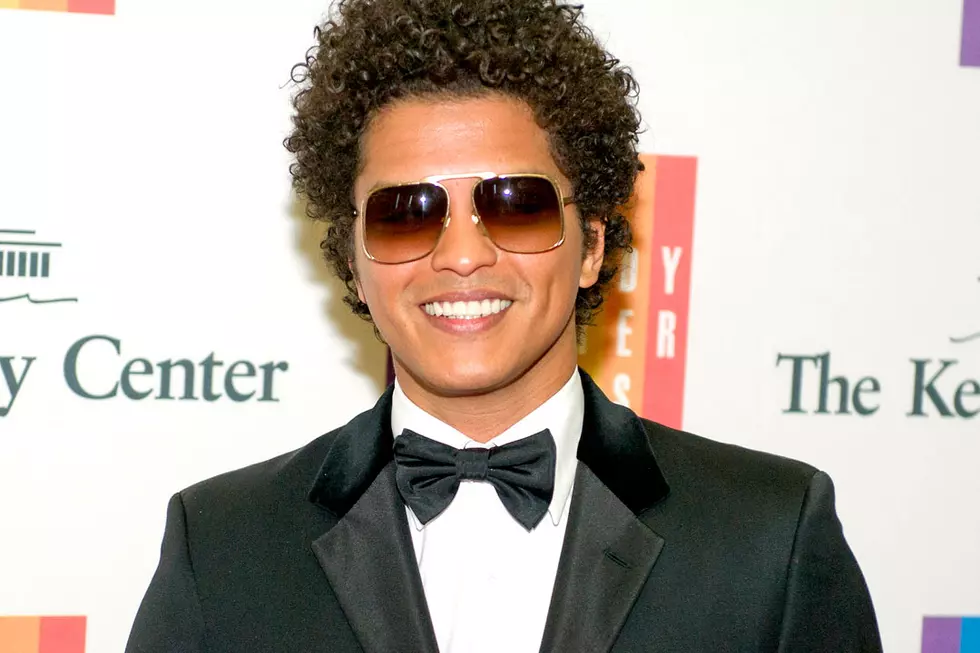 Bruno Mars Sells 1 Million Tickets to His World Tour in 24 Hours
Pool, Getty Images
We knew Bruno Mars was hot but who could've predicted that he'd sell 1 million tickets in just 24 hours?
According to Live Nation, the musician did exactly that, selling 1 million tickets to his upcoming "24 K Magic World Tour" in a 24-hour period. Tickets went on sale Monday, following the Friday release of his critically-acclaimed album, 24K.
Bruno was already getting his James Brown on with an 85 city tour, but he just added 15 more shows to bring it to 100. The worldwide tour begins March 28 in Antwerp, Belgium and ends Nov. 11 in Inglewood, Calif.
Keeping it short and sweet, the highly acclaimed album which will support Bruno's worldwide trek  is only 9-tracks and serves as the follow up to his 2012 album, Unorthodox Jukebox, which opened at No. 1 on the Billboard 200. Led by the funk-laced singles, "24K Magic" and "Chunky," the album also features appearances from Halle Berry on the sultry "Calling All My Lovelies," veteran singer/producer Babyface, who assists on "Too Good to Say Goodbye," and T-Pain, who co-wrote "Straight Up & Down."
Purchase tickets while you still can here.