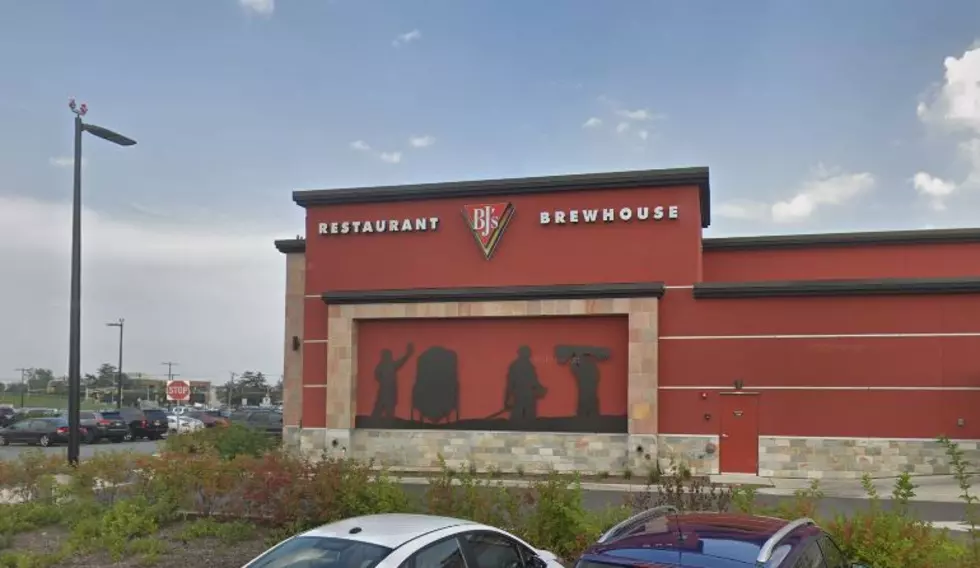 BJ's Restaurant & Brewhouse In Toms River Opens Today
BJ's Restaurant & Brewhouse in Teterboro (Google Maps)
For locals and the summer crowds alike, a new dining experience is now open in the heart of Toms River - BJ's Restaurant & Brewhouse is open for business as of today.
This past weekend, I had the opportunity to enjoy a preview at BJ's in support of one of my very favorite charities - the Cystic Fibrosis Foundation:
BJ's featured a limited menu for the preview event, but it was good to get a sampling of some of their dishes and of course to get a good look at their dozens-deep beer menu.
The beer menu featured plenty of well known national brands, a number of the restaurant's signature brews, and there's a whole section for local brews as well, featuring beers from right here at the Shore.
You can check out BJ's Restaurant & Brewhouse for yourself starting at 11 a.m. today right on Hooper Avenue outside of the Ocean County Mall.