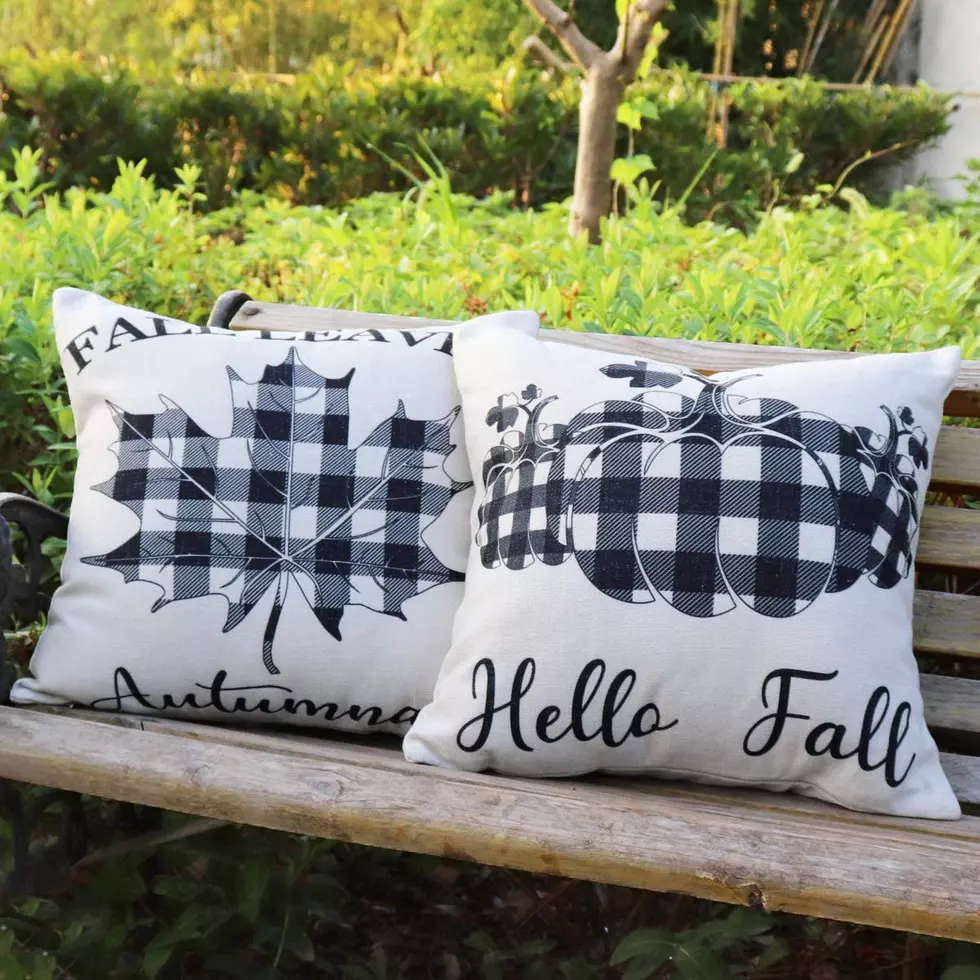 Best Fall Decorating Ideas From Ocean County Listeners
amazon.com
So many people love the fall and fall decorating.
I'm such a summer girl. My decorations include flamingos and palm trees. The mini pumpkins and fall flowers just don't do it for me. Although, there are some adorable fall decorations in stores that can really spruce up your house and help to make it feel "fall" warm. When I say "fall" warm, we all have that friend that we go visit and their house is decorated so nicely, especially in the fall. Maybe it's a simple pumpkin spice candle or the very "hip" and very popular mini black and white checkered pumpkins.
Fall is that time to decorate with the hay stacks and the mums. Even though I'm not a fall decorator, a front house decorated for the fall always looks beautiful.
Wreaths are always popular. Good Housekeeping always has great fall decoration ideas. There are so many ways to decorate your house and on a budget, too. CLICK HERE for Good Housekeeping's great ideas.
I remember growing up we had the best light up jack-o-lantern, and I still have it from childhood. Such great memories with that pumpkin. I can't even tell you why I loved it so much, I just did.
In a recent poll, pumpkins were the number one fall decoration. There are so many fun activities in the fall. This year might be a little different with fall festivals in Ocean County because of Covid-19. Apple picking is still the number one activity in the fall to do with the family.
Top 6 Fall Decorations from WOBM Listeners
Enter your number to get our free mobile app