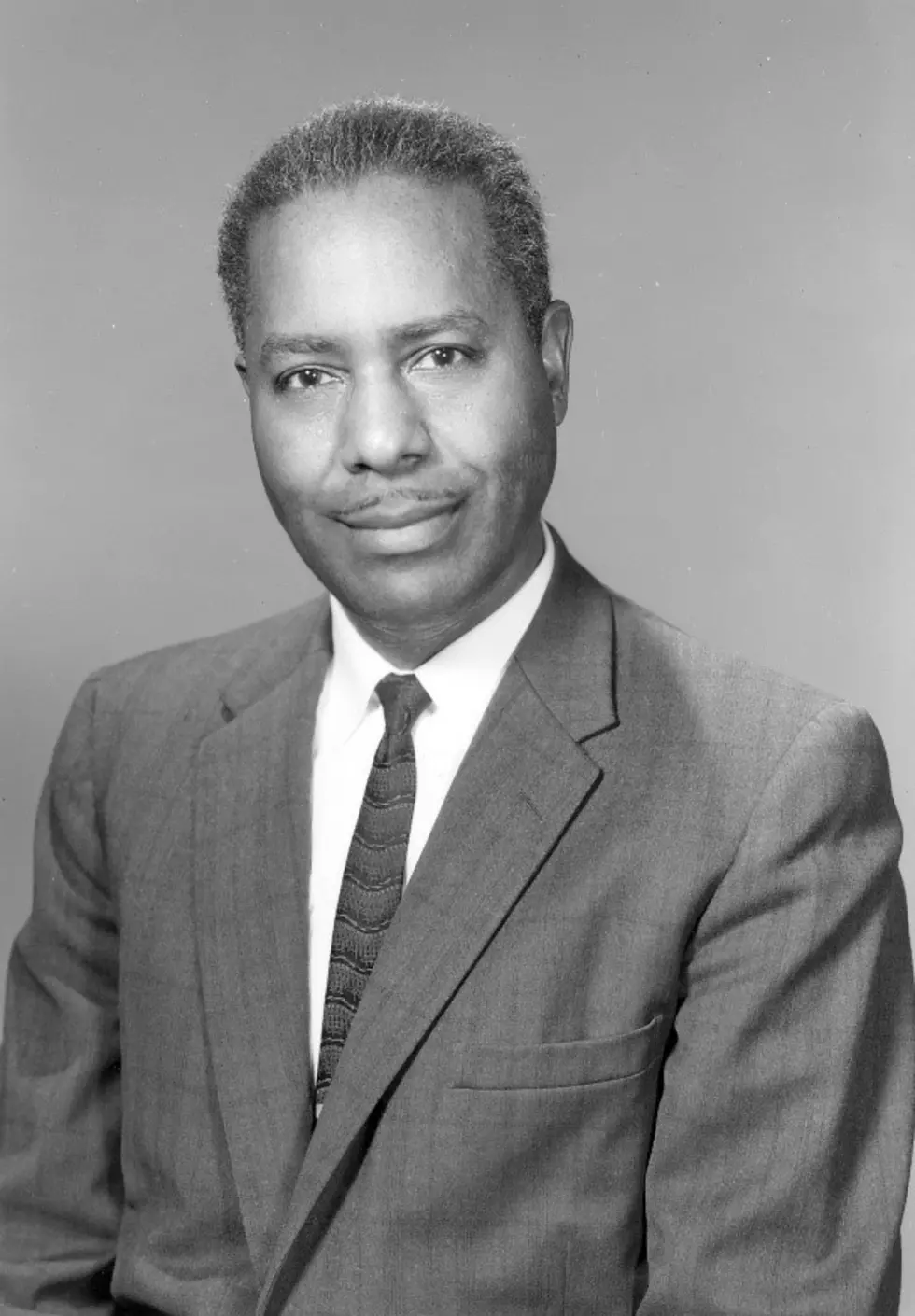 Belmar post office renamed in honor of Dr. Walter McAfee
Dr. Walter S. McAfee. (Congressman Chris Smith's Office)
More than 200 people gathered outside the U.S. Post Office on Main Street in Belmar last week at a ceremony to rename the building in honor of Dr. Walter S. McAfee, a mathematician who spent several decades working at Camp Evans and Fort Monmouth on critical scientific and national security projects.
"Dr. McAfee's breakthrough research and mathematical theories led to bouncing radio signals off the moon's surface. His unique work served as the forerunner for satellite communications, entry into the space age, moonshots and moonwalks; his many innovations included high-tech sensors that helped the military keep tabs on aggressive actors and thus save the lives of many Americans and our allies," Jersey Shore Congressman Chris Smith (R- Monmouth, Ocean, Mercer), who wrote the legislation (Public Law 115-151) to rename the facility in honor of Dr. McAfee and his inspirational story.
The late Dr. McAfee would have turned 105 on Monday.
"As an African-American, Dr. McAfee overcame adversity and prejudice with courage, tenacity and faith. His amazing life inspires. He challenges us to strive for excellence. He is truly a role model," Smith told the crowd. Click here to read excerpts of Congressman Smith's remarks on Friday August 30.
Many of Dr. McAfee's family members, friends and coworkers, including his sister, Velma McAfee-Williams, who turned 90 last week and his daughters Marsha McAfee Bera-Morris and Diane Mercedes McAfee were in attendance at the dedication.
"I can remember him waking me up, along with my sister Diane—at our request (a request that he probably encouraged)—to see meteor showers or lunar eclipses. Space physics was one of his true loves," Bera-Morris said.
She also spoke of her father's drive to overcome racial challenges, pursue higher education and master subject matter before him, as well as the honor she and her family felt regarding the renaming of the Belmar post office.
"To have his name here in this Post Office, a central public building, in the place he called home, raised his family, honed his scientific skills and contributed to major space exploration—this moment provides a singular pride and satisfaction for so many of his family and friends and colleagues. Click here to read Bera-Morris's insights.
Other officials speaking at the event, which was accentuated with a color guard from Naval Weapons Station Earle and a stirring rendition of the National Anthem by USPS Letter Carrier Zal Walfon II, were Belmar Mayor Mark Walsifer, Belmar Postmaster John Mutchler III, USPS South Jersey Regional Manager James G. Drummer, InfoAge Science & History Museum CEO Mike Raune and U.S. Army Brigadier General Christopher L. Eubank. Speaking for the family were Bera-Morris and Dr. Leo Cecil McAfee Jr.
The Rev. Yvonne Williams Boyd and the Rev. James A. Jackson Jr. offered invocation and benediction, respectively.