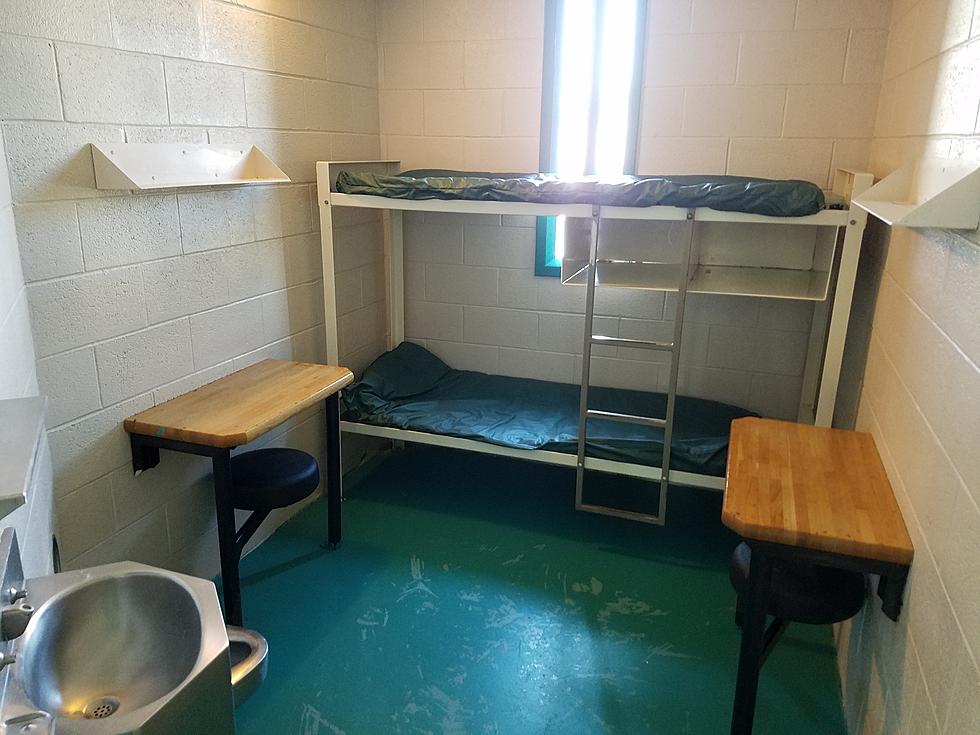 Belmar Police find .38 Special after arresting a woman for firing it
Prison cell at the Monmouth County Correctional Institute. (Vin Ebenau, Townsquare Media New Jersey)
Belmar Police have arrested a woman who allegedly fired a round of shots in the area of the Windmill on 13th Avenue and Highway 71 on Saturday evening.
When officers arrived around 5:20 pm witnesses were able to positively identify the woman who fired off the gun.
As officers approached the woman, she fled on foot briefly before she was apprehended a short distance down the road where she allegedly physically resisted and struck the officers making the arrest.
Tekeema Martin was then searched and located on the female was a Taurus .38 Special revolver, two hollow point .38 rounds and three empty shell casings.
Once Martin was brought to headquarters, witnesses of the incident said that they observed Martin firing her weapon near the corner of 13th Avenue and Highway 71 but did not see whom or what she was firing her weapon at.
Martin is charged with possession of weapon, unlawful possession of a weapon, being a fugitive from justice, possession of hollow point ammunition, obstruction, resisting arrest, and simple assault.
Martin was transported to Monmouth County Correctional Facility in lieu of bail.
She also had a detainer for an out of state fugitive warrant.
The Belmar Police Department is still investigating the intent on why this firearm was discharged and asks for any witnesses who observed Martin fire this weapon to call the Belmar Police Detective Bureau at 732-681-3715.
More From The Jersey Shore: