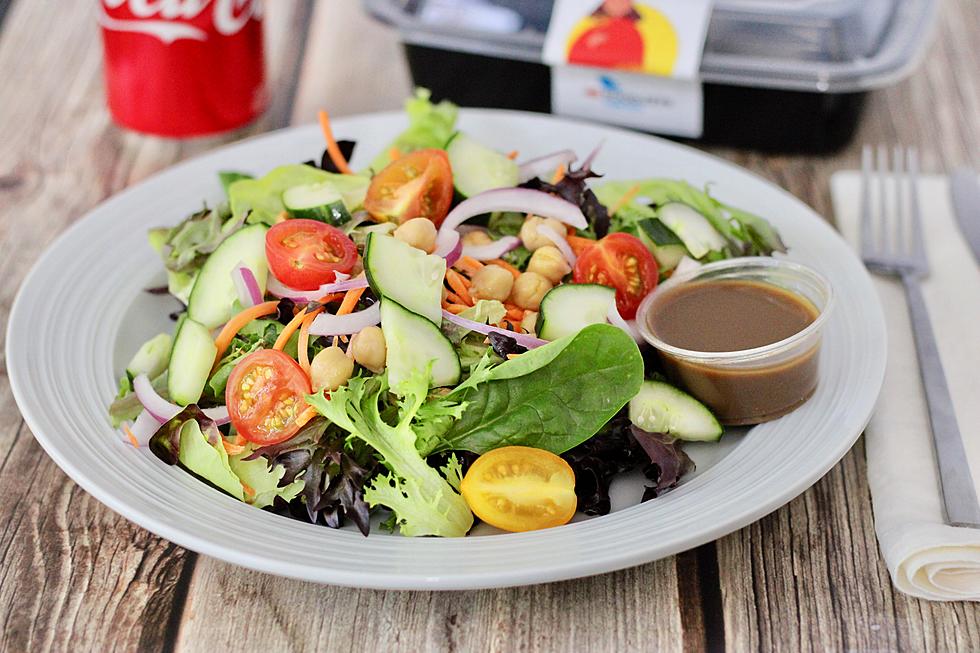 The Jersey Shore's Best Salad Dressing Is Made In Toms River, NJ
Logan Jeffrey-Unsplash
Sometimes you have to think outside the box. Never in a million years did I think I would be writing about salad dressing, but here we are.
I really do believe the Jersey Shore's best salad dressing is made in Toms River, NJ. Do you like balsamic vinaigrette? The salad dressing made at this well-known Ocean County establishment is thick, creamy, and delicious. It's so good that the restaurant puts it in big bottles for people to buy and bring home to use.
How the hell did I get on this topic? Well, our studios are located in downtown Toms River. When I forget to pack a lunch, I usually walk up the street and eat at one of the best pizzerias in the area. The staff is awesome, the food is always great, and the balsamic vinaigrette salad dressing is to die for.
Yes, I am talking about the wonderful Capones Gourmet Pizza and Pasta House. This Toms River restaurant has always been reliable and many locals, including myself appreciate a spot like this.
Capone's is a family owned and operated business making homemade pasta, ravioli and stuffed gnocchi daily. We also are a wood-fired pizzeria. We provide the best in fresh homemade Italian dishes with up-scale service. We have a party room for seating up to 30 people.

Give your friends and family a great experience to remember by having your next dining party at Capone's.
My go to Capones order is usually a couple slices of pizza and a salad. Of course, I have to get the balsamic vinegar salad dressing on the side. Not only do I put the dressing on my salad, but I like dipping my pizza in it. Dipping your pizza in ranch? GET OUT OF HERE. Start dipping it in Capones balsamic vinaigrette!
Do you like cheesesteaks? Make sure you check out these Ocean County restaurants for the best cheesesteaks...
The Top Spots For Cheesesteaks In Ocean County - 2022
Below are some of the best Monmouth County pizza spots!
The Top 10 Pizzerias Jimmy G Will Never Stop Eating At The Jersey Shore