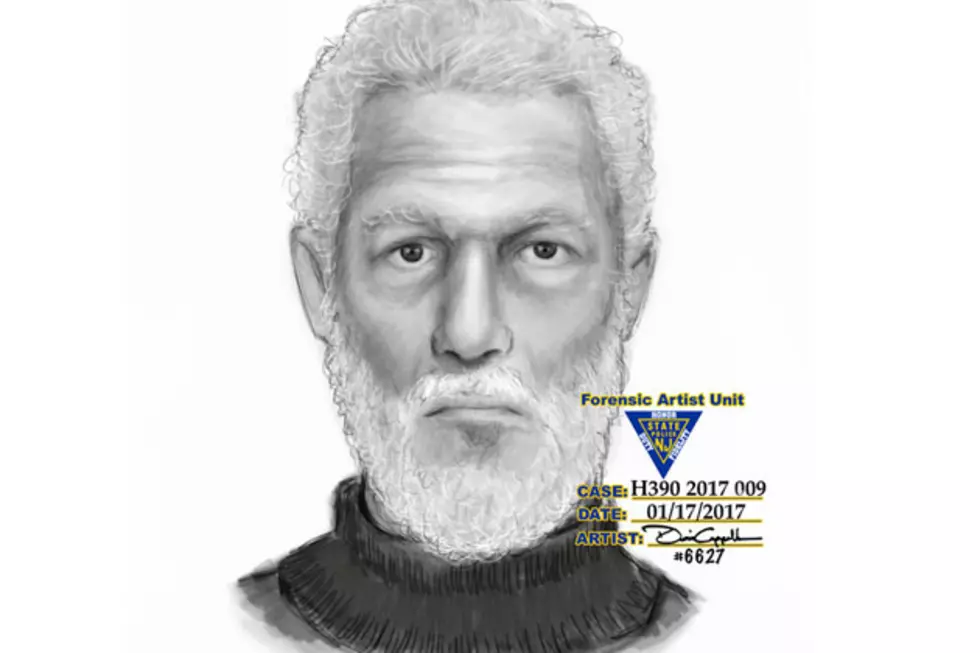 Find him! Police seek man in attempted child lurings
Police sketch of suspect in Montclair luring
MONTCLAIR —Two reported incidents of attempted child luring, one on Friday afternoon and the other on Tuesday evening, are now being investigated, with police trying to figure out if the alleged encounters are related.
CHILD PREDATOR
TOWN HALL
Join New Jersey 101.5 live Wednesday, Jan. 18 for a special town hall presentation on online child predators. Watch live at NJ1015.com and Facebook.com/NJ1015 starting at 7 p.m. Join our online discussion or call 1-800-283-1015 to get your questions answered by New Jersey State Police investigators.
The first run-in happened Friday around 4 p.m. at Norwood Avenue and Marion Road, according to Montclair police. A white male in his 50s, with white or gray hair and a white mustache and beard, was said to have approached a 9-year-old boy while driving a blue or black sedan, honking the horn several times and asking the youth to follow him. The boy ran away, police said.
Montclair police released a sketch of that man as described by the boy.
In Tuesday's encounter, just before 7 p.m., police said a 16-year-old girl told them a man in a dark sedan pulled up to her while she was walking alone on Park Street, near Claremont Avenue. He told her to get in the car, but she refused and fled the scene, police said.
In neither case did the driver leave his vehicle, according to the report, police said.
More from New Jersey 101.5: