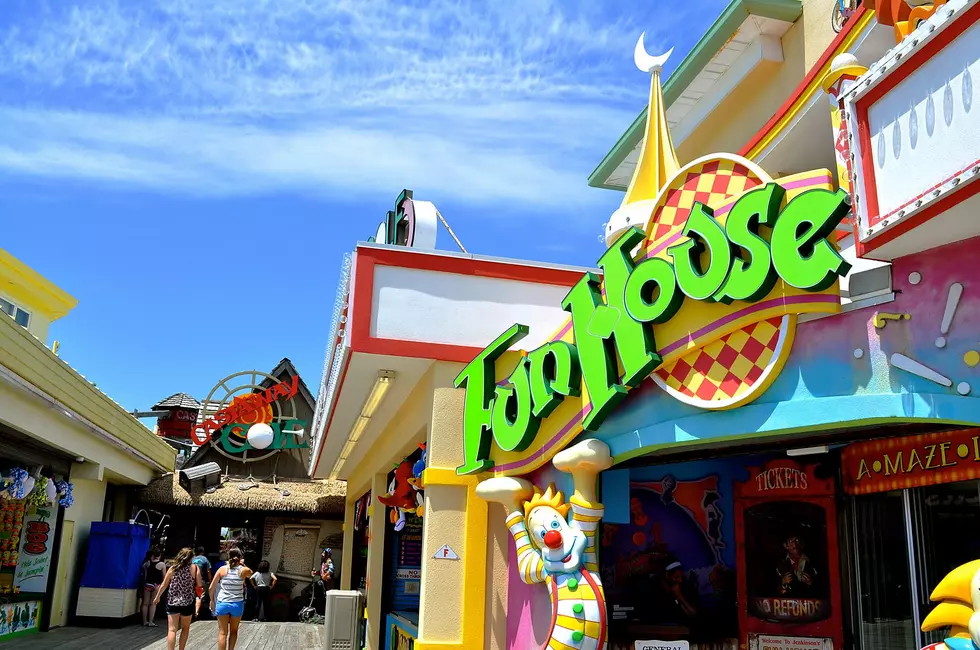 APPLY NOW: Over 400 Summer Job Openings At Jenkinson's Boardwalk
We still have 146 days until summer but it's never too early to apply for summer jobs! If you are hoping to work in a fun environment with a ton of perks, Jenkinson's Boardwalk is perfect for you. Think about it... working inches away from the beach during a sunny Jersey Shore day... It really doesn't get better than that! Our great friends at Jenkinson's Boardwalk have over 400 summer job openings. They offer great benefits, employee discounts, free employee access, and SCHOLARSHIPS! The summer job positions are below:
Restaurant (16+) - Food Prep, Counter Help, Bartenders & Waitresses
Beach Staff (16+) - Beach Attendants (14+) & Gate Staff
Aquarium - Volunteer Positions (16+), Limited Interpreter Positions (18+)
Parking Attendants
Ride Park (16+) - Ride Operators, Guest Relations
Arcades - Arcade Attendants (14+), Game Stand Operators (14+)
Ropes Course Facilitators (17+)
At Jenkinson's Boardwalk, we aim to ensure people of all races, ethnicities, beliefs, genders, sexual identities, disabilities, cultures, and nationalities feel respected and valued for their unique contributions to our business. We will not tolerate any racist or discriminatory behavior or action by our employees on or off the property.
The opportunities are endless and it's important to complete the application process as soon as possible. CLICK THIS LINK to apply! All applications can be submitted online. You can also text JENKSJOBS to 797979 to apply! Of course, don't forget to like Jenkinson's Boardwalk on Facebook and Instagram!
Enter your number to get our free mobile app
Here Are The Best Boardwalk Foods To Look Forward To Enjoying