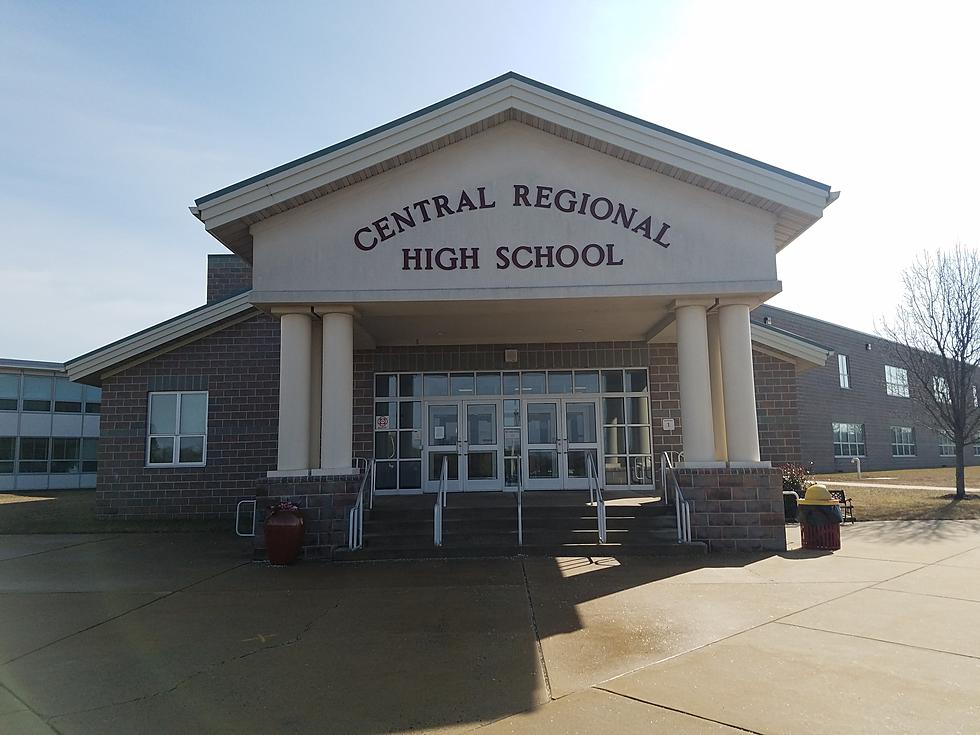 A Trip Back In Time As I Visit My Alma Mater, Central Regional
Central Regional High School. (Vin Ebenau, Townsquare Media NJ)
I have many good memories of being a student at Central Regional High School and being part of the Class of 1973.  Yes I know that was a long time ago but the good news for me is that I was the youngest member of the senior class having turned 17 just four months before graduation.  I have been back several times since graduation but the majority of those was to attend a sporting event. Clearly things have changed over the years and I should have known better then to assume I knew my way around. Superintendent Dr. Trian "Tommy" Parlapanides who is affectionally known as "Dr. P" had asked me a while back to narrate a promotional piece they were putting together and Thursday I agreed to meet him to record.  My first mistake was not asking where to meet as I assumed it would be the main office….the one I remembered from many years ago.  So I parked my car, entered the building and discovered that the "old" main office is now used by the child study team.
After getting directions and basically walking all around the building I arrived at my destination or so I thought.  The secretary asked if I was to meet "Dr. P" in his office which I assumed was in the main building.  It was not and after a phone call confirmed my second mistake I got back in my car and drove around to the back where his office is located.  Fortunately he was waiting at the door so I did not screw up again.
After handling the recording the superintendent took me on a complete tour and things did start coming back to me and I was able to identify some of the classrooms by the teachers I had in them…Mr. Dopko, Mr. Dunn, Mr. Fleming, Mr. Kunzman and both Miss Carfora's to name a few.  One of the few things that has not changed were some of the hall lockers which are originals from 1956 but scheduled to be replaced this summer.
On the tour "Dr. P" provided details of improvements that have been made and are in the works. Being a choice school Central has been able to do things through unique funding sources and the superintendent has a keen business sense that is truly a benefit to students as well as taxpayers.  Parlapanides is also a Central graduate and his pride in his alma mater is clearly evident.  He was a great host on my tour down memory lane and my visit was made even better when he treated me to lunch.  Good man, good leader!
BY THE WAY:  I AM THE MOST UNLIKELY MEMBER OF THE CRHS ATHLETIC HALL OF FAME AND HERE'S THE PICTURE/PLAQUE TO PROVE IT:
10 Best Waterfront Restaurants in Ocean County