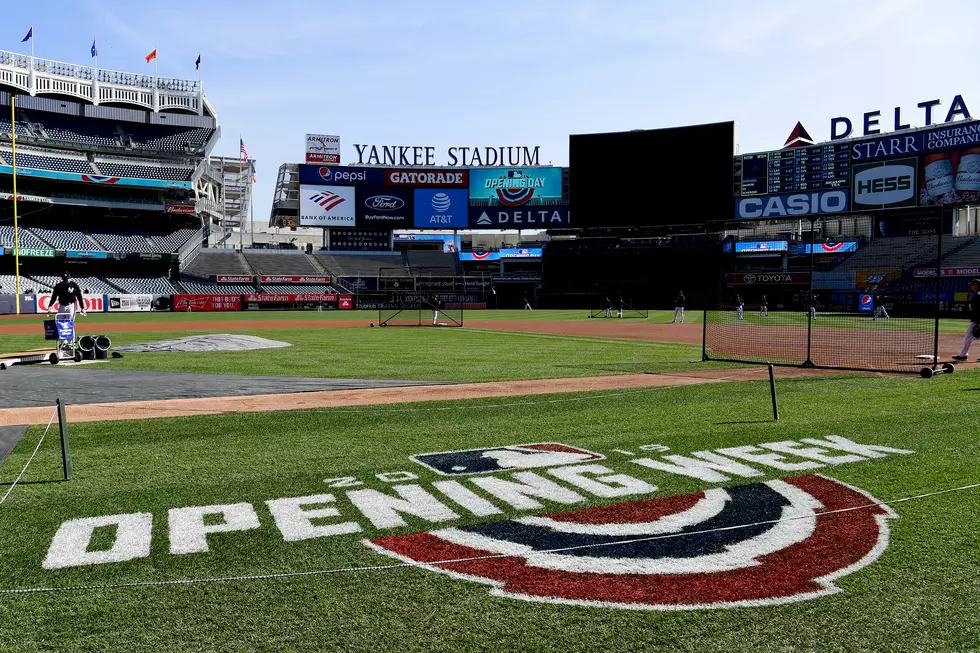 Yankees, Mets, Phillies 2020 Season Openers Will Be Delayed
Getty Images
With only two weeks to go before our annual sign that summer is coming with opening day for the Yankees, Mets, and Phillies all originally scheduled for the last week of March, Major League Baseball just announced that the start to the 2020 season will be delayed.
The Thursday afternoon announcement from the MLB Commissioner's office said that Spring Training games will be suspended and the start of the baseball season will be delayed by at least two weeks:
MLB has decided to suspend Spring Training games and to delay the start of the 2020 regular season by at least two weeks due to the national emergency created by the coronavirus pandemic.
All three teams had been set to start their 2020 campaigns in two week, on Thursday, March 26th, with the Yankees in Baltimore against the Orioles, the Mets scheduled to host the defending champion Washington Nationals, and the Phillies had been on the calendar to start their season in Miami against the Marlins.
The MLB statement doesn't set a new date for Opening Day 2020, with further information coming, "...at an appropriate time..."
Enter your number to get our free mobile app