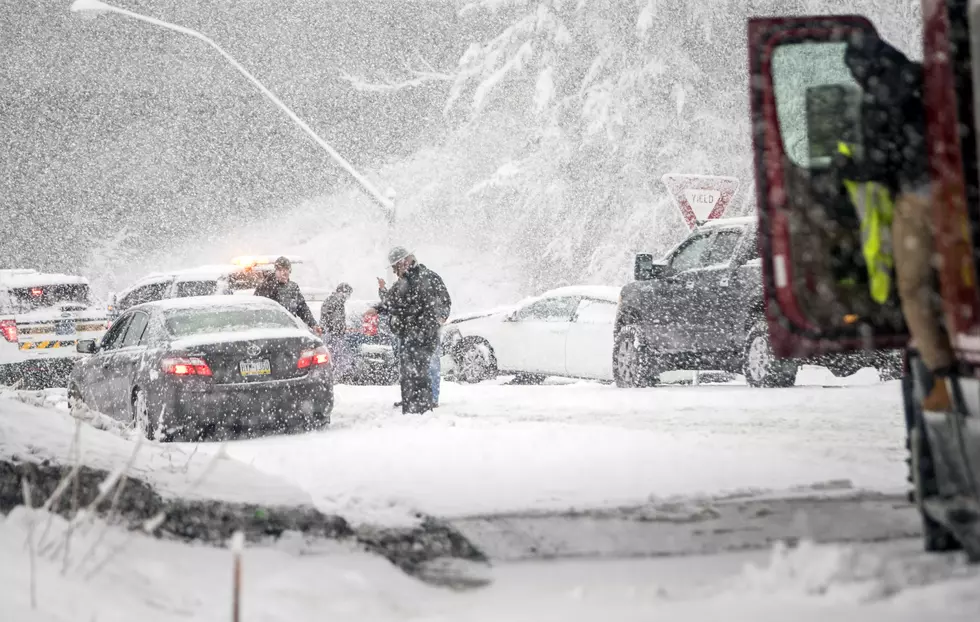 We Got Off Easy With The Weather Today In Ocean County
Getty Images
As nice as a fresh coating of snow may look, winter weather is unpleasant when you have to conduct your business in it.
But, while today's weather system brought a coating of snow to parts of the Jersey Shore, other parts of New Jersey were a commuting nightmare.
According to NJ.com, a New Jersey State Police spokesman said that emergency services responded to almost 500 calls for help before the clock even hit Noon today.
The tally includes 200 "motorist aide" calls, which are usually spin-outs, and 275 accident calls.
It's still snowing lightly here in Toms River as I write this at 7 p.m., but with little accumulation expected from the last gasp of the first December storm of 2019, I think it's safe to say that here in Ocean County, things could have been a lot worse.
Enter your number to get our free mobile app