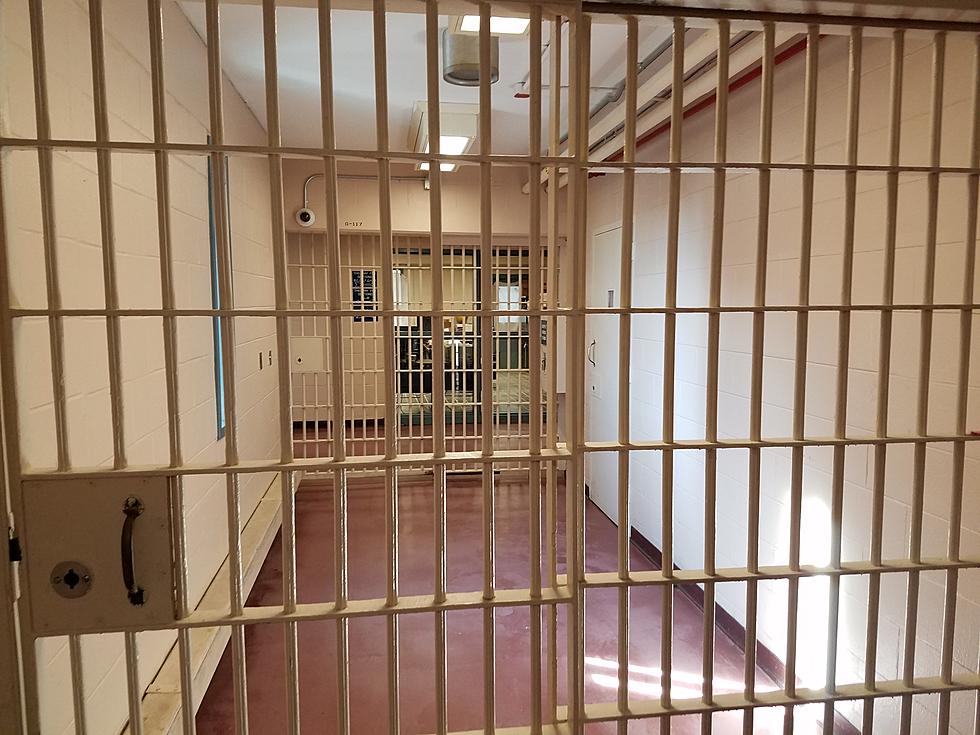 Union Beach man sets home on fire then steals car to flee from police
Prison door at the Monmouth County Correctional Institute. (Vin Ebenau, Townsquare Media New Jersey)
A Union Beach man is sitting in the Monmouth County Jail after setting a Dock Street home on fire Friday afternoon and then stealing a car to get away from police.
The residence was unoccupied at the time.
While police were on the scene of the fire, dispatchers informed them about a hit and run incident a block away.
Officers then responded to the hit and run crash where they located a running, unoccupied vehicle with significant damage belonging to a 35-year old Billie Garcia who is from Florida and now living in Union Beach.
Garcia fled the scene before officers arrived and stole a vehicle from a residence on Front Street.
Officers then spotted Garcia driving the stolen vehicle a short distance away.
Police tried to perform a motor vehicle stop of the stolen vehicle, but Garcia refused to stop.
He abandoned the vehicle and fled from officers on foot into the marshland.
Officer's pursued him into the marshland where he was apprehended.
The Union Beach Police Department Detective Bureau, Monmouth County Prosecutor's Office Major Crimes Division, and the Monmouth County Fire Marshalls investigated the connection between the house fire and the incidents leading to the arrest of the fleeing suspect.
They determined that Garcia damaged and set fire to the residence before attempting to flee the scene.
Garcia was then charged with Arson, Criminal Mischief, Theft of a motor vehicle, Theft of movable property, Resisting by flight, Two counts of driving while suspended due to a prior driving while intoxicated conviction, DWI and numerous motor vehicle offenses.
He was transferred to the Monmouth County Correctional Facility pending a detention hearing.
More From The Jersey Shore: