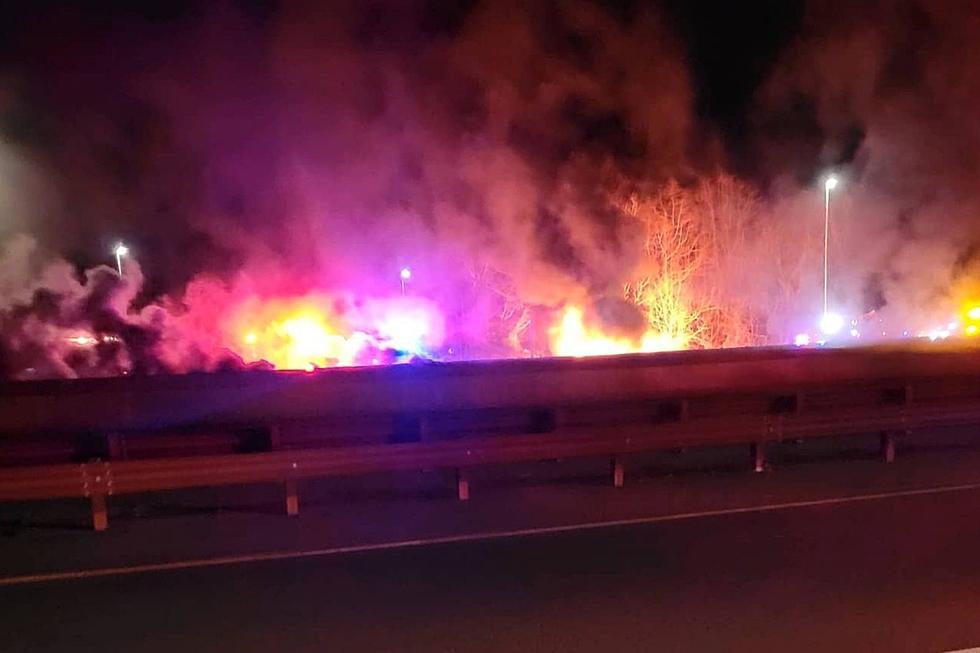 Here are the 20 biggest News Stories of the week at the Jersey Shore
Parkway brush fire in Brick (courtesy Ramstown Fire Company)
There was that happened this week across Ocean and Monmouth Counties as well as New Jersey in the news cycle.
The drug epidemic continues to wreak havoc on the Jersey Shore and beyond as indicated by some of the arrests that took place this week as dangerous drugs such as heroin, crack, and cocaine continue to spill into our communities here in Ocean and Monmouth Counties.
Another epidemic continuing is the distribution and possession of child porn images and videos over the internet by individuals releasing content of child sexual abuse materials -- one man even took a picture with a victim and then sent it out.
The Covid cases are trending downward but the debate over masks, vaccines, and boosters is as fiery a fight as it ever as been in the public and at the statehouse and even in prisons among corrections officers.
Here is a look at some of the biggest and newsiest stories that happened this week in Ocean County, Monmouth County and across the state of New Jersey as well.
Top News Stories of the Week