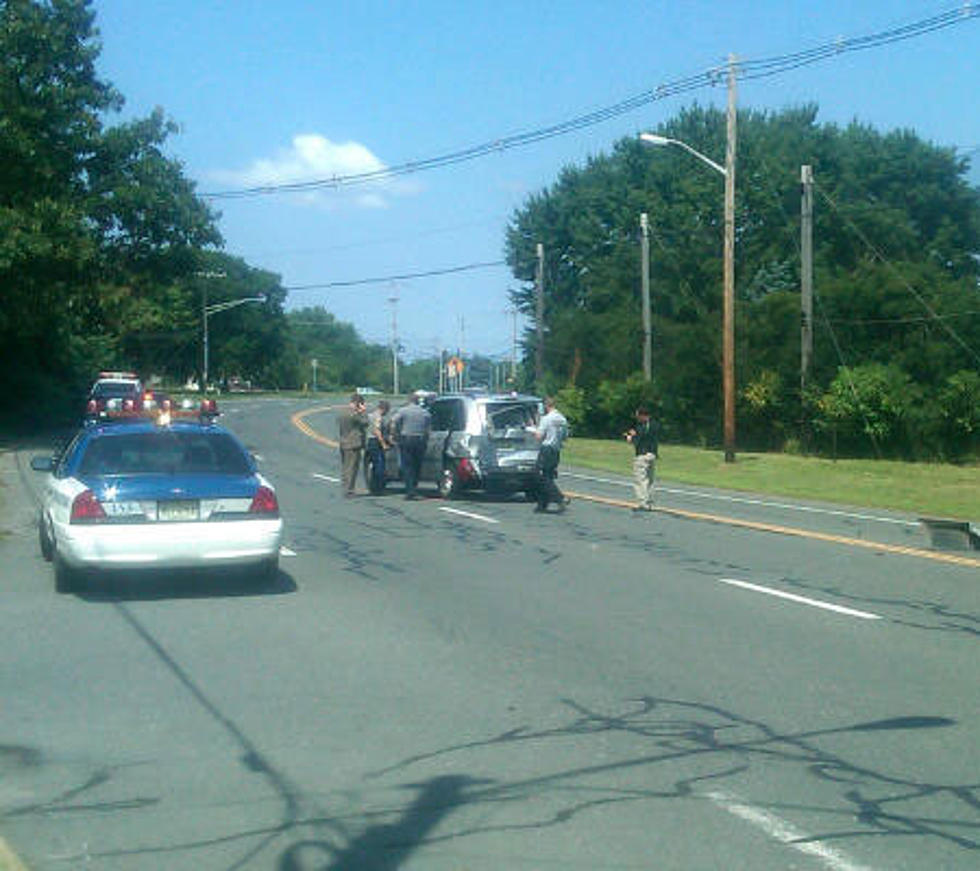 Toms River Tot Injured in Rt. 571 Crash
Van involved in accident on Route 571 in Toms River (Toms River Police)
A Toms River toddler is hospitalized with a head injury after an accident on Rt. 571 Thursday.
Police say 40 year old Christian Kane was stopped and trying to make a left turn into Toms River High School North, when a truck slammed into his van from behind.
Kane's  1 1/2 -year-old son was in a child seat in the back and was taken to Jersey Shore Medical Center with a head injury.
Kenneth Renae, 22, of Point Pleasant, was the truck driver.
The accident occurred around noon Thursday and closed Rt. 571 in both directions between Old Freehold Rd. and North Bay Ave.
Toms River Police are still investigating.