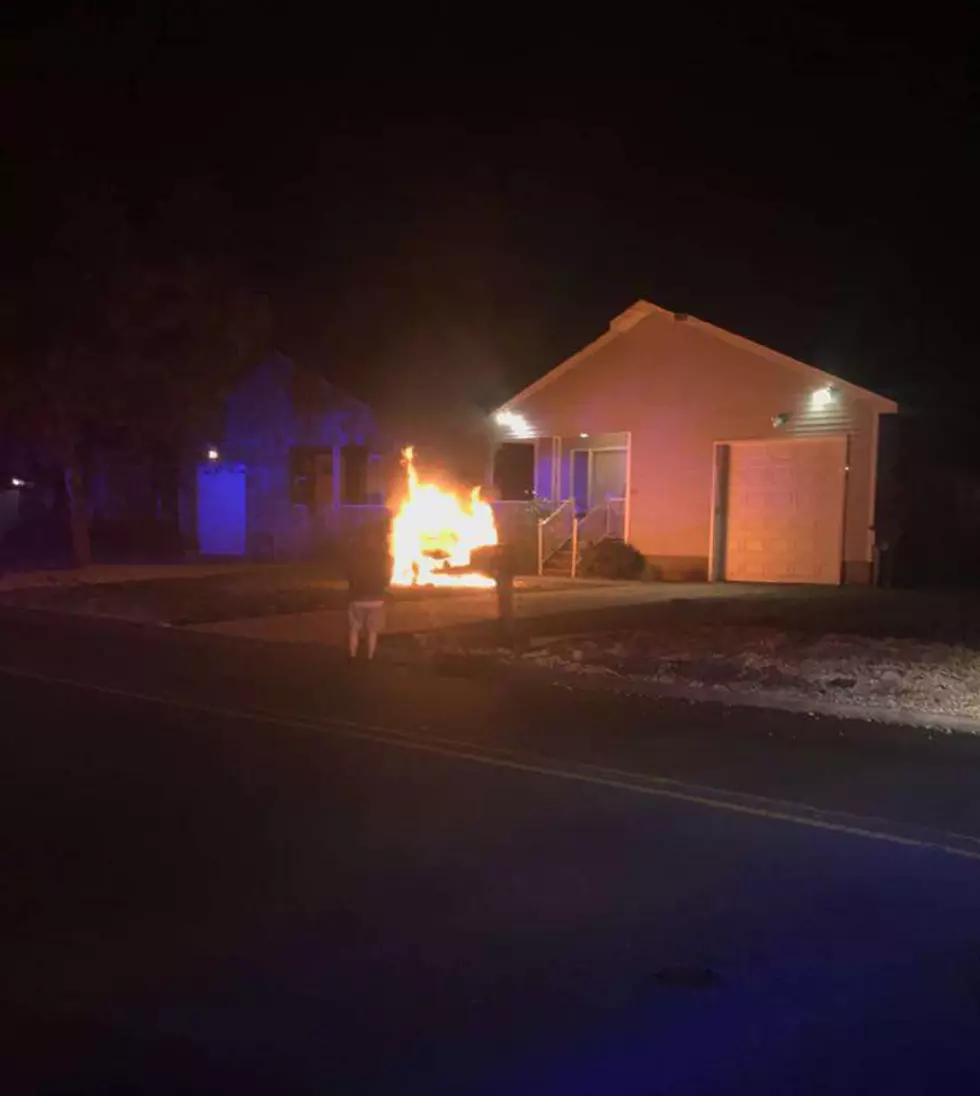 Toms River car, home catch fire in separate incidents
Car on fire outside Green Island Road home in Silverton. (Silverton Volunteer Fire Company)
Two fires in Toms River Sunday were quickly put out and nobody was injured in what looks to be flames that erupted without any suspicion.
The first fire took place at a home on Woodchuck Lane that sustained minor smoke and heat damage from a blaze that began in the bathroom which sustained moderate smoke, heat, fire and water damage, Kevin Esposito with the Toms River Bureau of Fire Prevention tells WOBM News.
Esposito said the origin of the fire was located in the master bathroom underneath the vanity in a small heater and has been ruled accidental.
A malfunction of energized electrical equipment may have been the cause of the fire.
Everyone inside did make it out safely along with the animals and no injuries have been reported.
"The fire departments on location made an exceptional stop," Esposito said.
Another fire took place in the Silverton section of the township.
The Silverton Volunteer Fire Company along with Silverton EMS responded to Green Island Road near Sunrise Boulevard for a car that was on fire, officials stated on Facebook.
Investigators say the vehicle was parked on the lawn prior to the fire and there was no damage to the residence and no injures that have been reported.
More From The Jersey Shore: