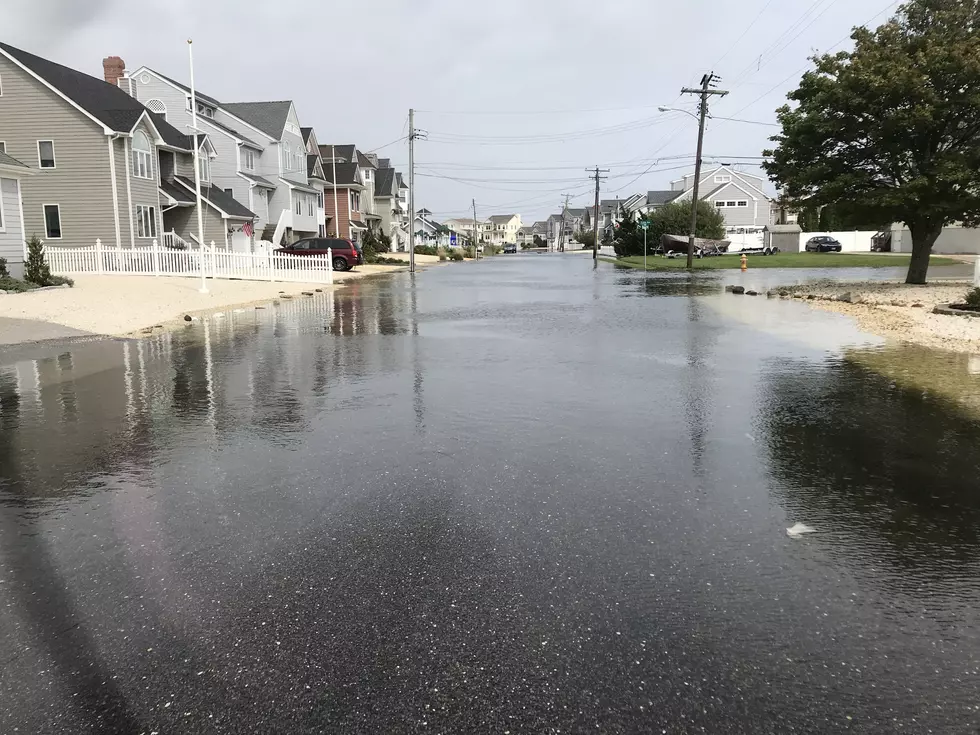 Toms River, Brick enter shared services agreement to address flooding
Flooding at Broad Street at 5th Avenue in Normandy Beach. (Photo Credit: Robert J. Chankalian, Toms River Township Engineer)
Ocean County is no stranger to flooding issues following small storms and the kind that leave more damaging evidence it was there.
Two of Ocean County's largest towns are now joining forces to address their combined flooding issues in an area that hovers bot municipalities.
Brick Township and Toms River Township are entering into a shared services agreement to tackle the flooding issues that arise in the Normandy Beach section of the Barrier Island, Mayor John Ducey and Mayor Maurice "Mo" Hill announced in a joint statement on Wednesday morning.
Their project will be hyper focus on Broad Street along with parts of 5th, 6th and 7th Avenues.
They will be looking for state funding for street elevation projects in flood prone areas.
Naturally there was some flooding issues in Ocean County following that storm.
Toms River and Brick are hoping to curb the issue for future storms.
"It has gotten to the point that prolonged flooding occurs every month during the full moon and new moon and the residents are understandably upset," Brick Mayor John Ducey said. "Regardless of the factors causing this flooding, we have an obligation to do what we can to address and mitigate the problem and help protect the quality of life for our residents."
"Normandy Beach is a barrier island neighborhood that spans the border between Brick and Toms River Township, and this project is a great example of two communities coming together to solve a common problem," Toms River Mayor Maurice "Mo" Hill said. "While this project will not stop all flooding, such as larger more intense storms like Superstorm Sandy, it will help minimize the frequency and depth of flooding during lesser intense storms and certain high tide events."
The proposed project will elevate the road surface on affected streets in the Normandy Beach section to alleviate flooding.
The plan is for Toms River to submit a joint application to the New Jersey Department of Transportation for 2021 funding for street elevation projects in Brick Township.
Brick, meanwhile, will look for additional funding opportunities and apply to any that are identified.
The design of the project and the construction estimate will be prepared by one of Tom River's engineering pool firms.
Brick will have final review of plans before they are finalized.
The cost of these services will be distributed proportionately between the two municipalities according to the total disturbed area in each community.
Toms River will be responsible for seeking bids and awarding the contract for the project.
The shared services agreement will go into effect on June 1, 2020 and is contingent upon being awarded NJDOT funds.
The agreement will expire upon final acceptance of the project by the NJDOT.
Enter your number to get our free mobile app