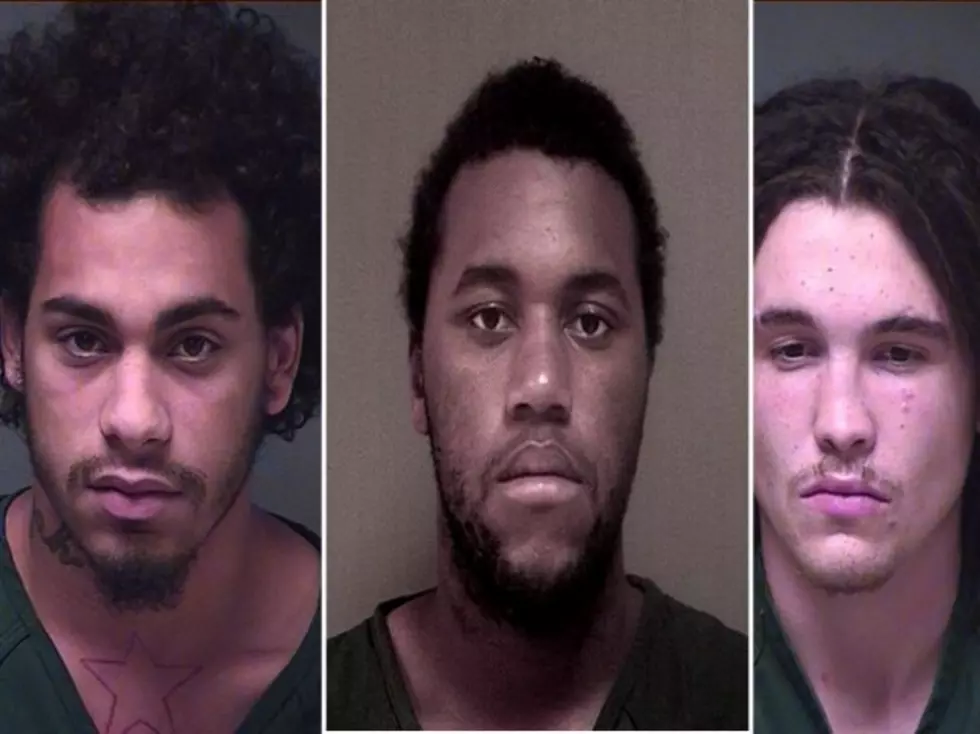 Three out-of-staters among four charged with Barnegat shooting, burglary
(L-R) Roger Lucas, Tyrone Lane and Sean Harmon (Ocean County Jail)
Three men from Maryland and Virginia and a fourth suspect form Barnegat face a raft of charges in connection with the early Friday shooting and robbery of a victim in Barnegat, and investigators have tied them to other thefts.
The arrests followed a day-long probe into the shooting of Dylan Satorius, 25, according to information issued by Ocean County Prosecutor Joseph D. Coronato. Satorius survived a gunshot to the chest but was rushed to Atlanticare Trauma Center in Atlantic City for surgery, and remains in critical but staable condition.
Sean Harmon, 21, of Hyattsville, Maryland, is charged with attempted murder, two weapons counts, two burglary counts and motor vehicle theft. His bail in Ocean County is set at a full $530,000, with an order of no victim contact.
Tyrone Lane, 21, and Roger Lucas, 18, both of Winchester, Virginia, each face two burglary counts. Bail for each is $30,000.
George Burke, 33, of Barnegat, was charged with receiving stolen property and released on a summons.
Barnegat police were alerted about 1 AM and responded to a house on North Main Street, where they found Satorius shot. Information collected by local police and investigators from the Ocean County Prosecutor's and Sheriff's offices was issued to surrounding towns.
Stafford Township police who stopped a 1999 red Chevrolet Blazer found Lane and Lucas inside, authorities said. Both had stolen items, and it was later determined that Lucas was present when the shooting occurred, authorities said.
Lucas and Harmon allegedly became embroiled in an argument with Satorius that ended when the three separated. It isn't clear where the disagreement took place, but investigators believe that Harmon afterward drove to Satorius's home and shot him as he was leaving.
Harmon was tracked to Burke's home on Brook Street, where both were arrested by the Ocean County Regional SWAT Team at about 8 AM.
Stolen property recovered from all four arrestees led to additional charges against Harmon, Lane and Lucas in connection with other vehicle burglaries in and around the county. Harmon is specifically accused of stealing a Honda Odyssey.