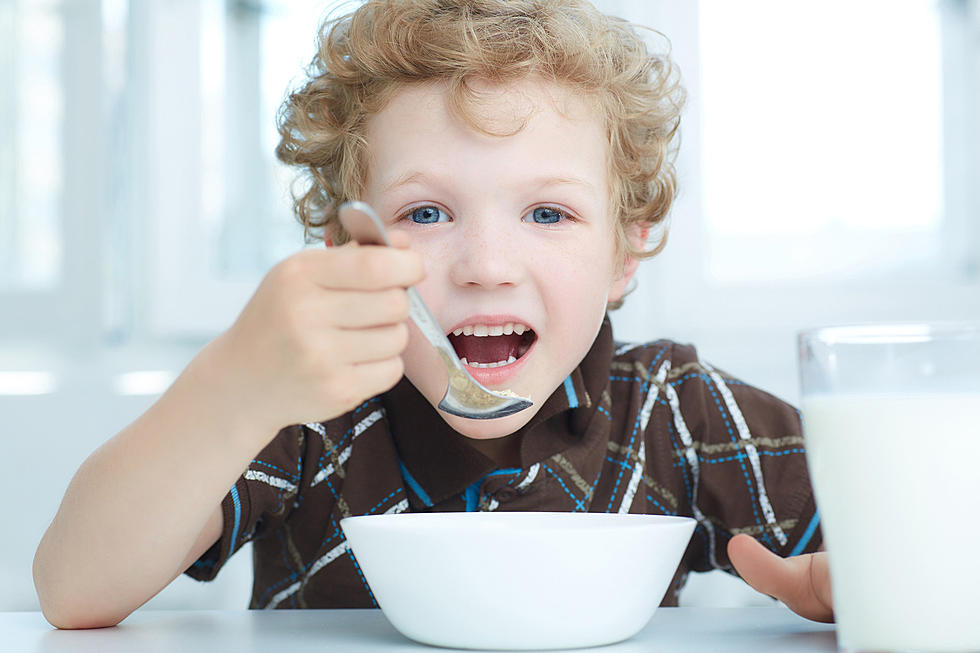 This is New Jersey's favorite cereal
Cameravit
There is nothing like the nostalgia of a Saturday morning, ensconced in front of the TV watching cartoons with a bowl of sugar laden cereal to power your day..
According to one account, nearly half of Americans start their day with a bowl of cereal, even after reaching adulthood. There are literally hundreds of cereal choices, so which is New Jersey's favorite?
The researchers at TopNJCasinos analyzed Google search results for cereal in each state to determine the most popular choice. Their findings may surprise you.
According to the Google searches, New Jersey's most popular cereal is: Rice Krispies. Yes, I couldn't believe it either. My theory is that at least some, if not a majority, of people searching for Rice Krispies were searching for the recipe to Rice Krispies bars or some other use. I refuse to believe New Jerseyans like Rice Krispies more than any other cereal.
For what it's worth, here are the rest of the top 10 cereal brands in New Jersey:
2. Cheerios
3. Lucky Charms
4. Cinnamon Toast Crunch
5. Frosted Flakes
6. Count Chocula
7. Fruity Pebbles
8. Corn Flakes
9. Reese's Puffs
10. Froot Loops
Let's look at how that list compares to the most popular cereals in America based on sales.
According to Zippia, that old standby, Cheerios, is the number one best seller. Number two is Frosted Flakes, followed by Honey Nut Cheerios and then Honey Bunches of Oats. Then comes Cinnamon Toast Crunch, Lucky Charms, Froot Loops, Frosted Mini-Wheats, Life, and Fruity Pebbles.
I couldn't find any state by state sales data for cereals, but in the land of plentiful pork roll, egg, and cheese sandwiches as well as bagels galore and a diner on every corner, I'm guessing that New Jersey consumes less cereal than the national average.
Opinions expressed in the post above are those of New Jersey 101.5 talk show host Bill Doyle only.
You can now listen to Deminski & Doyle — On Demand! Hear New Jersey's favorite afternoon radio show any day of the week. Download the Deminski & Doyle show wherever you get podcasts, on our free app, or listen right now.
Click here to contact an editor about feedback or a correction for this story.
Even more cutest pets in New Jersey — 2023
We asked for the cutest pets — and we got 'em! Here are some more of all the furry, scaly, feathery and wrinkly friends in the Garden State.
We've announced our winner here.
NFL pros from New Jersey
There are more than 60 active pros with NJ roots.
More than 10 players who made it to the NFL conference championship games this year have NJ ties — and four active NFL quarterbacks were born in the Garden State.
Some of them may even be on your fantasy football team.
Every NJ celebrity with a star on the Hollywood Walk of Fame