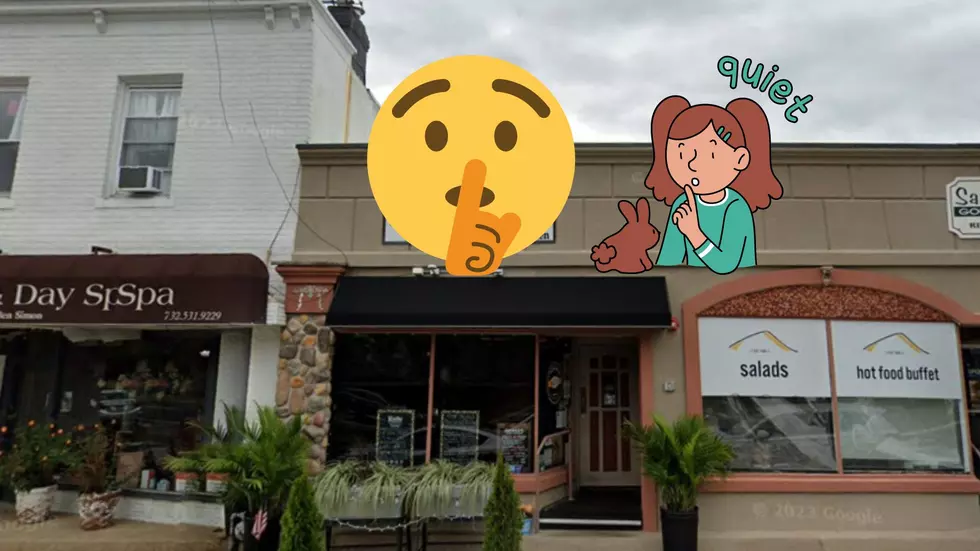 They try to keep this tiny NJ eatery a secret. I'm revealing it
Adobe Express/Canva
If you've lived in New Jersey long enough, you know that we're pretty jaded when it comes to eating out.
After all, we've tasted the best in North, South, Central, and everywhere else in New Jersey.
So we can be pretty picky about our restaurants. And also, pretty proprietary.
I've actually heard people say, "don't tell anybody about this place or else we won't even be able to get a table."
That's why it might ruffle a few feathers when I tell people about one of the closely-guarded secrets in New Jersey.
It's what some people might call a hole in the wall, and unless somebody told you about it, you would never think to stop in there.
It's called the Bar Room + Kitchen, and it's on Norwood Avenue, a strip of road that barely sees any action all winter long as it's located in the mostly summer town of Deal.
Which only adds to the secrecy of the joint.
The Bar Room is so unassuming that from the outside you'd think it was just a little pub.
In fact, that is what it was for many many years until it became what it is today.
And if you know, you know. It's one of the most enjoyable dining experiences I've had in New Jersey.
Now, mind you, this is not a David Burke-type setup. It's literally a dark little place with a few cozy booths and a really small, lively bar with great drinks. It's simple.
In fact, a blurb on its website describes it perfectly.
"An old school neighborhood blue collar bar with locals on stools."
And oh how yummy is the food! Again, nothing fancy. But a ton of old favorites like burgers and sandwiches and fun creative starters like seared tuna over seaweed salad, pineapple soy vinaigrette and candied ginger, stuffed Italian artichoke with herbs & parmesan cheese and their amazing kung pao Brussel sprouts. They're to die for.
They have different daily specials that change all the time but people go nuts for their house specials including braised short ribs, rigatoni bolognese and their pappardelle with roasted zucchini, fresh thyme, garlic, olive oil, lemon, and romano cheese. And my favorite, the amazing ET (everything bagel spice) crusted salmon with tomato, onion, and cucumber.
You've never seen a place with such a diverse menu be so consistent. But it is. The crowd are regulars, to the point where when you walk in they might actually give you a good long look to try to figure out who you are. But it's friendly nonetheless and it's 100% good every time.
So the secret's out. You're welcome. And don't tell anyone it was me who spilled the beans.
Opinions expressed in the post above are those of New Jersey 101.5 talk show host Judi Franco only.
You can now listen to Dennis & Judi — On Demand! Hear New Jersey's favorite best friends anytime, anywhere and any day of the week. Download the Dennis & Judi show wherever you get podcasts, on our free app, or listen right now.
Click here to contact an editor about feedback or a correction for this story.
Wawa workers reveal the food orders they hate making the most
See the full comment thread on Reddit
here
.
Jersey Fresh Produce is already starting to come to market
The best wood-fired pizza in NJ can come from your own kitchen
I finally made the decision to invest in a wood-fired pizza oven.
The best cheeseburgers in New Jersey
Everybody has their own favorite burger place. Odds are, one of these places are right by you. In honor of National Cheeseburger day last Friday, September 17, here are some of the best cheeseburger joints in New Jersey according to Trev's social media following.