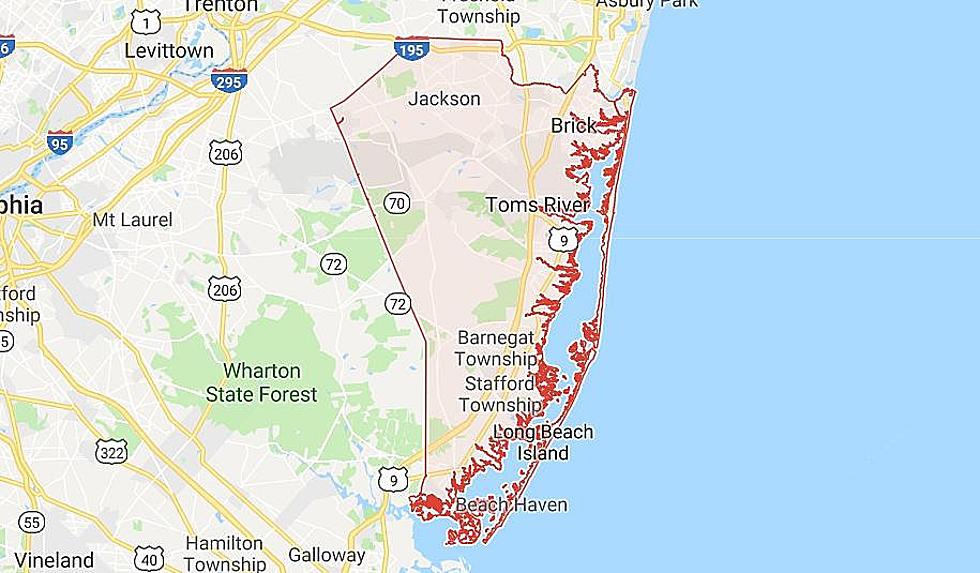 The BEST Town in Ocean County [YOUR OPINION]
Google Maps
I don't care about polls, I just want your opinion. I love when we can have a good, friendly competition.
Which town will be the "BEST". It doesn't matter the reasons why. It just has to be the "BEST" to you. Maybe it's where you live or where you grew up. Maybe it's where you go grocery shopping or go to the beach.
Let's face it, Ocean County is all about the beautiful beaches and boardwalks. From LBI to Pt. Pleasant Beach, we have some beautiful spots. And we're super lucky to live here.
Which town has the best restaurants, night-life, outdoor dining (especially now). The "BEST" to you- that's what makes it the "BEST" towns in Ocean County, I want to know.
Could it be the shopping? It's not just about the schools or less crime, it's about the fabulous people that live there.
Niche.com put out a list of the "BEST" Ocean County towns to live in.
#1 - Pt. Pleasant Beach - #2 Beach Haven - #3 Point Pleasant - #4 Surf City - #5 Pine Beach - #6 Lavallette - #7 Manahawkin - #8 Toms River - #9 North Beach Haven - #10 Island Heights. Three of the top 10 are on LBI, it is beautiful but very expensive to live on the island. We have the most beautiful areas, I'm thankful to live in Ocean County. We're so close to the beach, ocean, NYC, and Philadelphia.
Our views are just gorgeous here and our sunrises, you just can't beat them.
In your opinion what town in Ocean County is the "BEST". You choose.
Barnegat
Barnegat Light
Bay Head
Beach Haven
Beachwood
Berkeley
Brick
Eagleswood
Harvey Cedars
Island Heights
Jackson
Lacey
Lakehurst
Lakewood
Lavallette
Little Egg Harbor
Long Beach
Manchester
Mantoloking
Ocean
Ocean Gate
Pine Beach
Plumsted
Point Pleasant
Point Pleasant Beach
Seaside Heights
Seaside Park
Ship Bottom
South Toms River
Stafford
Surf City
Toms River
Tuckerton
Great Views of Some Ocean County Towns