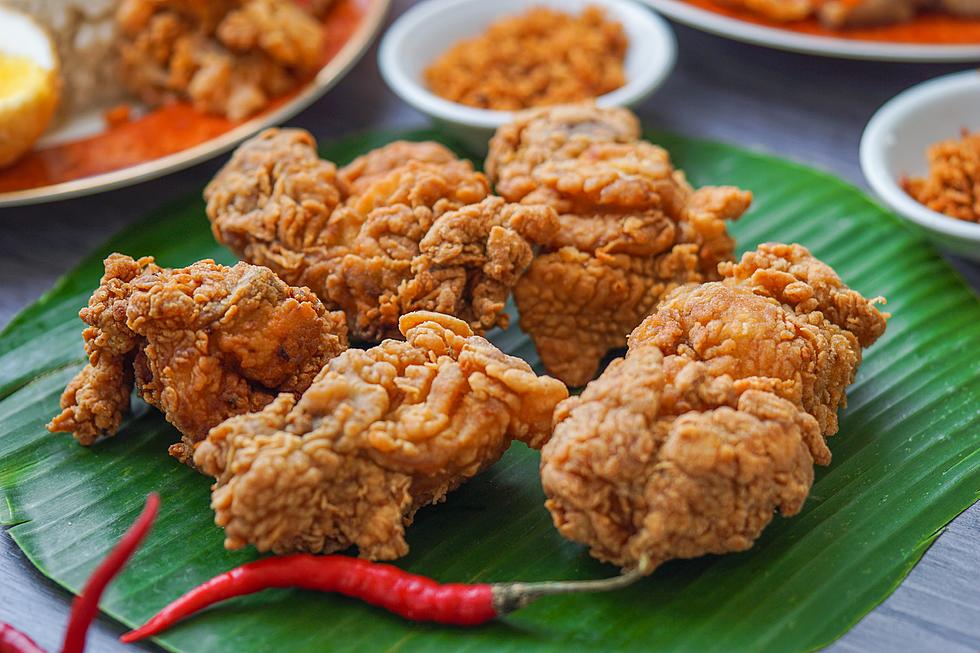 The Best Fried Chicken in America is a Short Ride Away For New Jersey Residents
Unsplash.com Ke Vin
For me, my favorite when it comes to fried chicken is the drumstick. I always go for the legs and when I get fried chicken and I try to get a combo of legs and breasts. I personally like dry fried chicken, not a big fan of greasy chicken. Make it dry and extra crispy for me.
I also like a little macaroni salad and/or potato salad on the side when I get fried chicken. Salads are always a good combo with fried chicken. When it comes to "cold" fried chicken, love that too. In fact, leftover cold fried chicken is great too, and may just be the best. For a "cold" fried chicken lunch just a pickle and chips will do fine on the side.
In a recent article from Food and Wine, there are two locations within driving distance from New Jersey that are listed as some of the "best-fried chicken" restaurants in America. One is at the top of the list in Philadelphia and the other is in Manhattan.
In Philadelphia, "Federal Donuts's simple, wickedly great business model — superb fried chicken and doughnuts — has proven so popular that there are now several locations around the city. The 24-hour-cured chicken is double-fried for extra crispness and come spiced or glazed, depending on the location, in flavors like chili garlic and buttermilk ranch."
In Manhattan, "David Chang incited a cultural riot when he opened his fried chicken sandwich spot Fuku in New York, which now has multiple locations across the city. The concept still draws lines for its crispy thigh meat, steeped in habanero and buttermilk and stacked in a steamed potato bun with fermented chickpea butter."
Where are some of your favorite spots in New Jersey for fried chicken? Share your tasty locations with us and post your comments below.
From coast to coast: The 20 best regional fast-food chains to try
From burgers to subs and even creamy milkshakes, these tasty fast-food chains, compiled by
Stacker
, are a must-try on your next road trip.
LOOK: 15 Discontinued McDonald's Menu Items