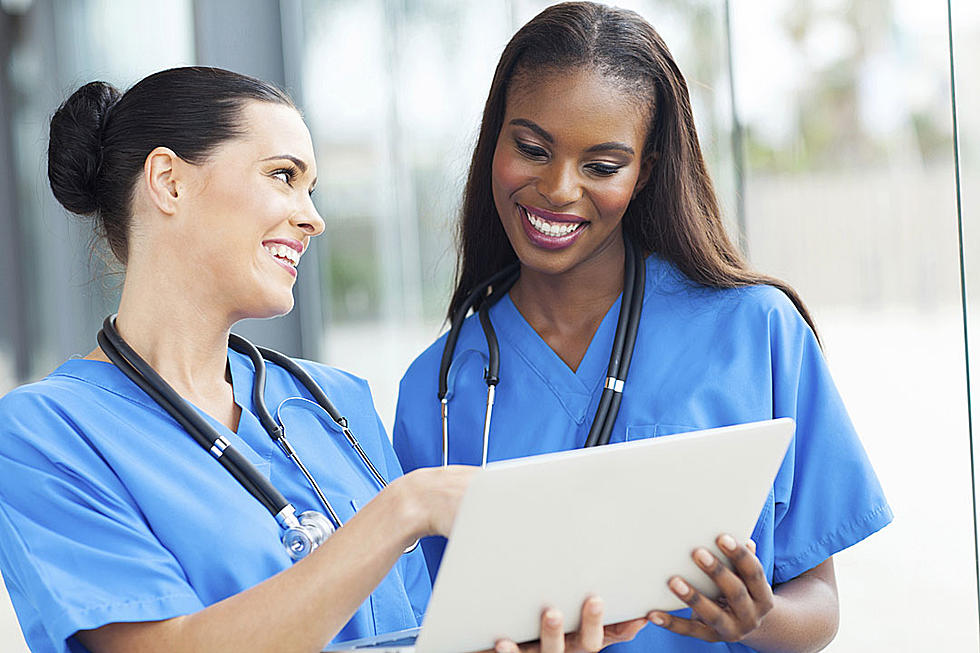 St. Luke's Catholic Church in Toms River holding mass to bless healthcare professionals
Thinkstock
It's been a demanding, stressful year and a half plus during the pandemic to say the least for our first responders and healthcare heroes.
Thoughts and prayers are with them all the time hoping for their health and safety.
Even before the pandemic there has been a special, sacred tradition in the Catholic Church of holding a mass for healthcare professionals.
Not just to pray for those who've gone before us but those in the field today.
Various Catholic churches from all over hold this kind of mass and in Toms River, St. Luke's Roman Catholic Church is doing so for the 8th time on Sunday October 10.
Listen to Vin Ebenau mornings on Townsquare Media Jersey Shore Radio Stations, email him news tips here, and download our free app.
St. Luke is also the patron saint of healthcare professionals in the Roman Catholic Church.
The mass being held at St. Luke's in Toms River will be said at 2:00 pm and will come with a special blessing as well for all medical field professionals be it doctors, chiropractors, physical therapists, nurses, reception staff members in the industry and others.
The mass, referred to in the Catholic tradition as a "White Mass,", refers to the white coats worn by doctors and other medical care practitioners.
"This is one of our most special celebrations, enjoyed by the very large group of doctors and nurses here at our parish," St. Luke's Healthcare Professionals Mass Coordinator, June Chu, said in a statement. "The Healthcare Professionals Mass is a special day for all who attend, including our families, as we're recognizedin a special wayand prayed for by our community and family members."
Following the mass, there will be a free reception in the Parish Center, which is located down the hall from the main church.
This mass isn't just being offered for Catholics either, healthcare workers of all faiths are welcome to this mass, blessing and special occasion as the community blesses them and prays for them.
Inspiring Images of NJ Medical Professionals Receiving the COVID-19 Vaccine