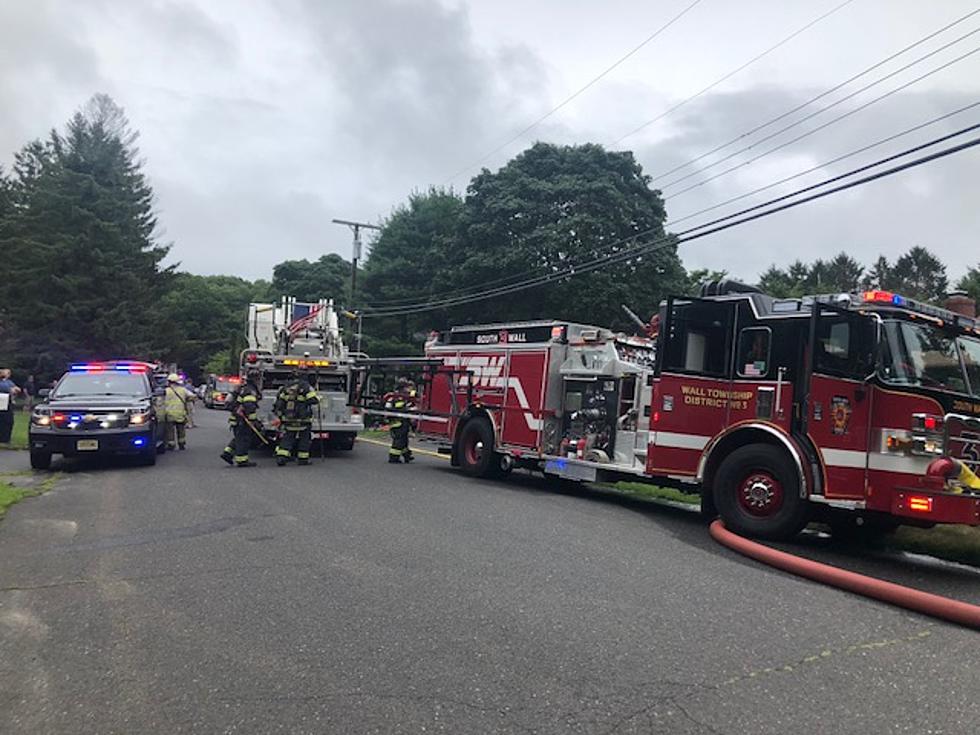 Multiple fire departments extinguish "structure fire" in South Wall
Firefighters from around Wall Township put out a fire in the south part of the township on July 25, 2018. (Wall Fire District 3)
A shared services agreement between South Wall and surrounding areas led to the quick extinguishing of a structure fire in District 3.
A box alarm was transmitted in the section of town at 2:07 p.m.  As part of the shared services agreement, members of Wall Fire District 1, 2, and 3 responded to the call and arrived on the scene.
Members arrived and found smoking and fire in the roof attic area of a 1-story residence.  The firefighters quickly and aggressively stretched a line, found the fire in the attic, which from an exterior fire on the side of the home.
They were then able to put out the flames.  A check of the residence came up negative with no homeowner present at the time of the incident.
The fire is under investigation by the Wall Twp Fire Marshall's Office and Wall Township Police.