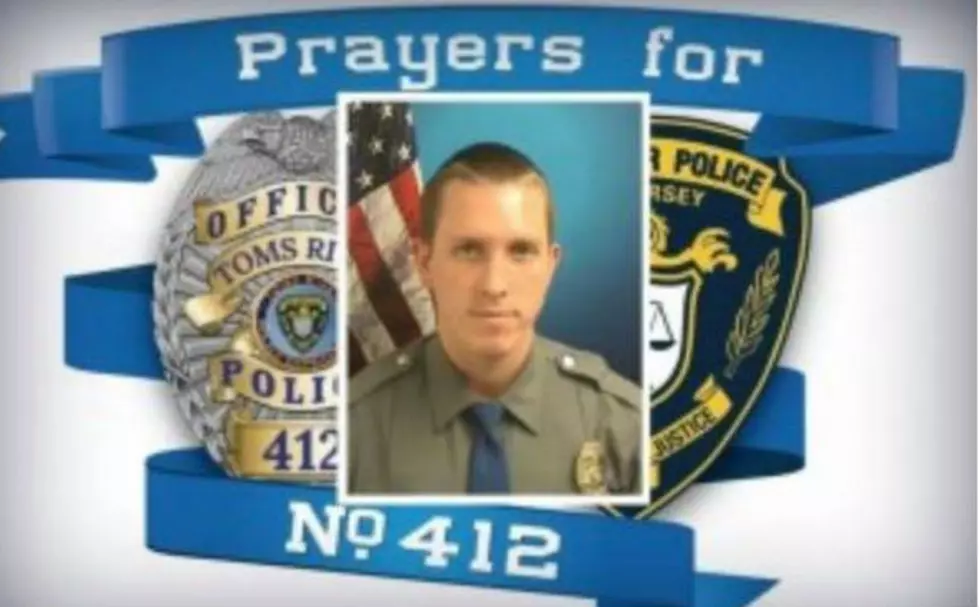 Services arranged for late Toms River Police Officer Brett Hansen
Support for Officer Brett Hansen (Toms River Police Dept.)
BRICK TOWNSHIP - Those wishing to pay respects to the family of Toms River Police Officer Brett Hansen, can attend the viewing, Thursday, October 5, at O'Brien Funeral Home, 505 Burnt Tavern Road. The hours are from 3 until 8 PM.
A funeral mass will be conducted Friday morning, October 6, at Manasquan United Methodist Church, 23 Church Street in Manasquan. Burial follows at 12 Noon at Greenwood Cemetery, Schoolhouse Road, Brielle.
Hansen's long struggle for life ended late last week, after numerous surgeries for injuries related to an off-duty car crash on January 4, on the Garden State Parkway. Hansen's car hit the back of a tractor-trailer and cromed off the road, into a guard rail.
In details at the O'Brien web site, Hansen's family asks that donations in his name be sent to the Toms River or Camden County Police Benevolent Associations. Hansen served on both forces during his short but honorable career.
Hansen, 28, was a longtime Brick resident, who received his degree in Criminal Justice from Rowan University, where he transferred after beginning his studies at West Virginia University. He is survived by his wife, parents, a brother, and numerous aunts, uncles and cousins.